Main Content
T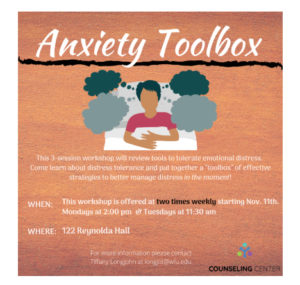 he University Counseling Center is offering an Anxiety Toolbox workshop for students so they can have strategies in place to manage and tolerate emotional distress. Click the photo for details.
This is one of the tougher parts of being a college student: how do I handle discomfort and distress? Often times the temptation is to try and get affirmation/good feelings elsewhere: if I am doing poorly in a class and worried I might fail, I might post something on social media about my worries and then get that instantaneous rush of serotonin when all my friends reply with things like "no way, girl, you are a warrior! you got this!"
But feeling uncomfortable feelings is not a bad thing per se – it is a normal part of living, not necessarily to be chased away. When students can experience anxiety (or any other discomfort) and work through them, it builds muscle memory for next time, which builds their resilience ("I've felt this way before and gotten through it, and I will get through it again").
The corollary process is for us, the parents/loved ones: how do we manage our discomfort when our student is experiencing difficult situations/emotions/etc.? We have to acknowledge that it is a normal part of living that our kids will experience discomfort – and allow them to work through it as independently as possible.
Moving on to a few announcements:
For our P'23s, our Weekly Message for First Year Families this week is about the Dos and Don'ts of Thanksgiving break. Be sure to check it out. Also, a new Letters So Dear went out to first year students.
A couple of tidbits from Campus Recreation:
Looking for that perfect gift for a birthday, holiday or share an encouraging reminder that resonates, "I love you!"? Campus Recreation can help by offering the opportunity to give the 'Gift of Health'. For details, click here.
Campus Recreation will be leading the ACE (American Council on Exercise) nationally accredited Personal Training Prep Course spring 2020. We will guide students by expanding their knowledge, enhancing their leadership and professionalism, all while impacting lives through health and wellness. If your student is interested in becoming a Personal Trainer, click here for next steps.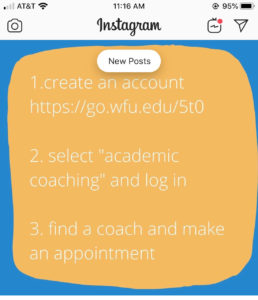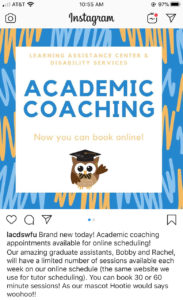 And the Learning Assistance Center and Disability Services has announced via its Instagram page that they will have a limited number of academic coaching sessions each week. This could be a great thing for a Deac that needs some help getting organized, structured, or just needs some coaching to help them with their studies.
That's it for today. Make it a great week, Deac families!
— by Betsy Chapman, Ph.D. ('92, MA '94)
Recent Posts
August 5, 2020

August 4, 2020

August 3, 2020