Main Content
Still on the road (thank you, Charleston, for your very warm welcome!) The Office of Academic Advising sent a message to all P'23 families today – read it here. They also sent a message to the '23 students – read it here. This message to students is especially important, because it helps to normalize that while college is built up to be the best four years of your life from the moment you arrive!, settling in and feeling at home takes time – and that is normal.
Thanks to our last Where In the World Are Wake Foresters? post, we have gathered a few more entries (and I found a few that had been sent to me a long time ago and I somehow lost – my bad!)
Here is Deac Dad Dan Katsikas, P'22 is wearing his Wake colors proudly in Rethymno, Crete.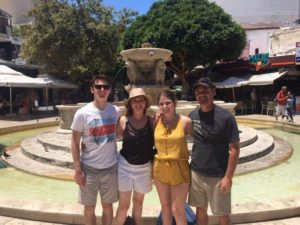 Robby '21 and Rob Outland '89, P'21 hiked the Salkantay Trek in the Peruvian Andes to Machu Picchu (15,213 feet!)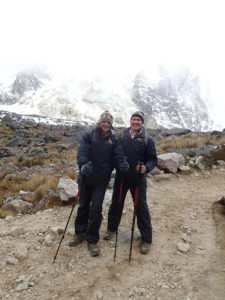 We also have a picture of a rising '23 student at the Kerry Cliffs of Ireland.
Here are Maddie Koontz '23 and David Koontz '91, MD '98, P'23 in Ronda, Spain.
Grace O'Halloran '20, who had been on fall break during her semester abroad, is seen here in Iceland wearing her Deac attire.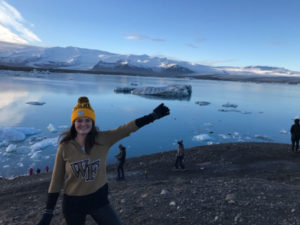 Finally, Isabella Ryan ('20), parents Meredith and Phil P'20, and sister Nora Ryan hiking high desert of Southern Utah.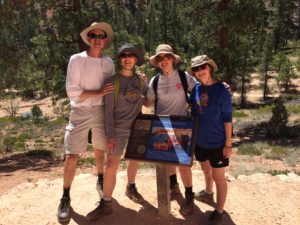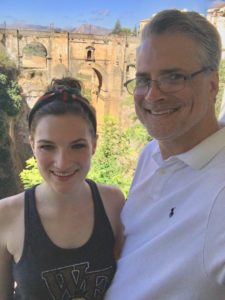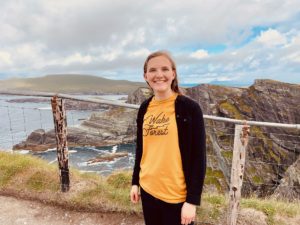 As always, if you have a picture of a cool place with someone sporting WFU attire, feel free to email to parents@nullwfu.edu* and let us know if you want to be anonymous, or P'[year] or by name (if by name, please indicate we have your student's permission).
* ignore the weird null character that renders in the email version of the Daily Deac, it's just the word parents then @wfu.edu.
— by Betsy Chapman '92, MA '94
Recent Posts
August 7, 2020

August 6, 2020

August 5, 2020