This Wake Forester is on the road for a New Student Reception (thank you, Atherton, for the warm welcome!) Want to remind all families of vehicle registration, which starts next week. Please be sure your Deac knows when they need to log on to register.
Today we are featuring Where In the World Are Wake Foresters? and this entry was sent to us from a Daily Deac mom, who tells me this is a picture of "Professor Jones & the Wake Forest in Buenos Aires trip, where nine students [were] studying Organic Chemistry 2 with Professor Jones. This picture is from Lujan Buenos Aires and one of the students has a WFU hat on."
We also have Sebastian Andres Pauli-Rivas ('23) with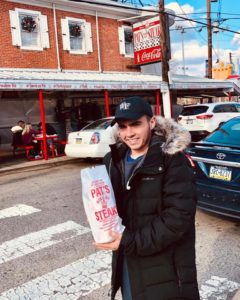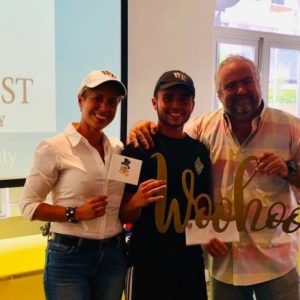 Mom and Dad on National College Decision Day at Robinson School, in San Juan, Puerto Rico. And because I grew up in a Philly suburb, I had to include Sebastian getting a cheesteak at Pat's 🙂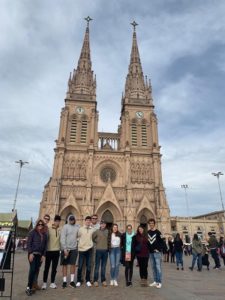 As always, if you have a picture of a cool place with someone sporting WFU attire, feel free to email to parents@nullwfu.edu* and let us know if you want to be anonymous, or P'[year] or by name (if by name, please indicate we have your student's permission).
* ignore the weird null character that renders in the email version of the Daily Deac, it's just the word parents then @wfu.edu.
— by Betsy Chapman '92, MA '94