Main Content
Because I am traveling this week for New Student Receptions, this is a pre-post.
One of the hidden gems of campus that I wish all students would visit is the Special Collections and Archives Research Room (or during my time, 'Rare Books Room'). It's located on the 6th floor of our amazing ZSR Library. I got the chance to visit there in early July and wanted to show you some of what I discovered.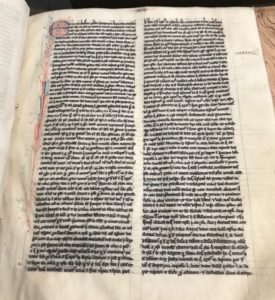 The oldest book they have there is a manuscript from the early 1200s. And yes, you can actually touch the pages (which is a surprisingly amazing feeling, knowing you are touching something so old that centuries of people have read before you). The ZSR librarians have a blog post about the manuscript that will tell its story better than I can; read it here.
You cannot check books out of the Special Collections and Archives Research Room; instead, you request what you want and the library staff will get it for you. Some of the rare items are stored in an off site location, so students might want to check in the online catalog and be sure to request any offsite-stored items in advance so they will be delivered to the RBR at a day/time that is convenient.
O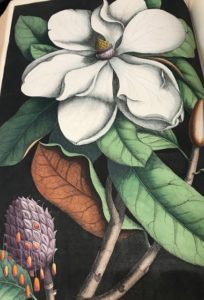 n the day I visited, there was a gorgeous (and very large) book that a naturalist had done with incredible paintings of flora and fauna. While I am not a fan of snakes in real life, I do love snake art and snake jewelry, so here are a few snakes for your viewing pleasure. Also a big magnolia, which felt very WFU-appropriate.
There were some other very old books – mostly in Latin – that were old histories of the world. Fun fact: the color you see in the picture with God on a throne was added after the fact (by someone who did well to color within the lines!), as there was no color printing at the time this book was printed.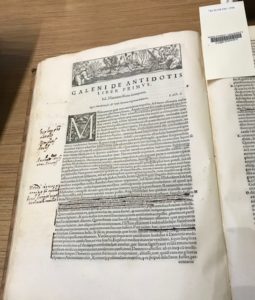 Also, in one picture you can see notes in the margin. This was an anatomy book, and presumably a student wrote his notes in there as he studied. Some things never change 🙂
Encourage your Deacs to visit this amazing collection – or you pop in at Move-In or Family Weekend. It really is a lovely place.
— by Betsy Chapman '92, MA '94
Recent Posts
April 9, 2020

April 8, 2020

April 7, 2020