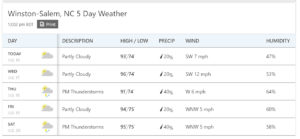 It is hot, hot, HOT here this week. A quick look at the 5-day forecast shows that our students here for summer session II will probably want to be utilizing the pool over in Reynolds Gym/the Wellbeing Center, or at least staying indoors.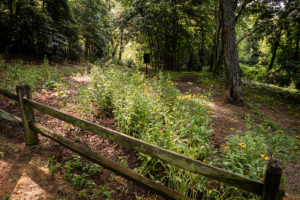 One of th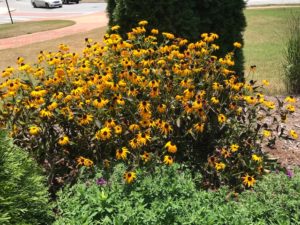 e remarkable things is that we are still somehow managing to have great flowers despite the heat. I was in Reynolda Village the other day and there are some magnificent Black Eyed Susans that are growing large and proud. Wish I had taken pictures of the flower beds, but instead will show you some of the Black Eyed Susans that are on the walking path between here and Reynolda Village, as well as near Alumni Hall. This first picture was taken in June, the Alumni Hall one midday today.
The last photos are from several years ago. This is the meadow that leads up to Reynolda House Museum of American Art (as you enter from the Reynolda Road gate). I have not driven through the gate this year to see if these are still Black Eyed Susans, but I may just have to do that.
— by Betsy Chapman '92, MA '94