Main Content
Since I am out all week, we are featuring some things your Deac might want to check off his or her bucket list. Up today: indulge your inner child and swing on the swings on Davis Field.
There are a few swings at the big trees on Davis Field. If you are here on a weekend, you will find parents with littler kids swinging – but these are great for big kids too.
W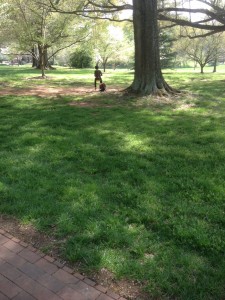 e all need a moment to indulge in our sense of play, and swinging is a great way to do that. Find a nice day and choose your moment, but take 10 minutes and sit down, pump your legs, and swing with abandon like you were a little kid.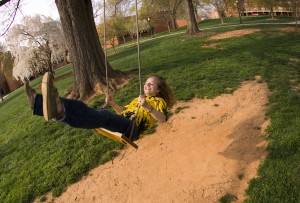 I promise you, it feels good.
— by Betsy Chapman '92, MA '94
Recent Posts
September 25, 2020

September 24, 2020

September 23, 2020