Main Content
I've been down for the count for two days with some virus that is going around, so I am popping in just long enough to bring you a pic of the day.
Here's a shot of students on campus by Tribble Hall, taken sometime today by Ken Bennett, our great University Photographer.
Hoping to be back to regularly scheduled blogging tomorrow.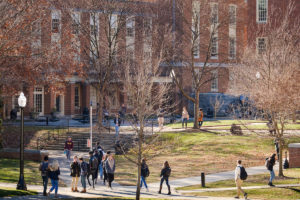 Recent Posts
January 21, 2021

January 20, 2021

January 19, 2021