I was up in Reynolda and Benson today and saw that the holiday decorations are starting to go up. The big Moravian star is hanging over the doors of Wait Chapel (sun was not at a good angle to get a picture), and the Christmas tree and holiday greenery was in front of Reynolda. Normally we have a Menorah up too, but it was not out yet.
The Lovefeast is this Sunday 12/2 and the Lighting of the Quad will be on Tuesday 12/4. Both are wonderful events – open and welcome to all – and I hope your Deacs attend.
Also saw a sign for our Mindful Wake group offering meditation practice multiple times a week. Especially with finals coming up and the stresses of the holidays, this might be a very helpful thing for your Deacs.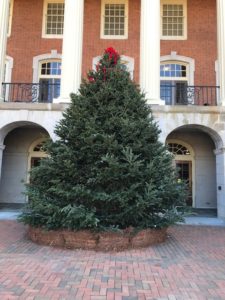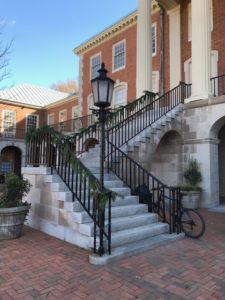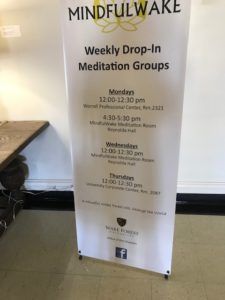 — by Betsy Chapman '92, MA '94