A number of you had written me after yesterday's Daily Deac to ask for the recipe for my mom's cookies (y'all are so sweet). These taste sort of like shortbread. I hope you like them!
P'92's Awesome Red Cookies
2 c. butter 
3/4 c. sugar
2 tsp. vanilla
4 1/2 c. flour
4 or 5 containers of red sugar sprinkles (Note from P'92 – do not use green sugar. It somehow tastes different and not as good. Red only)
Cream butter and sugar; add vanilla. Blend in flour gradually. Shape dough into four long rolls that are 1.5 inches in diameter. Spread out red colored sugar on waxed paper and roll each of the cookie dough logs in it to coat the exterior. Wrap each roll separately in Saran Wrap. Refrigerate overnight. When ready to cook, slice cookie dough roll into 1/4 inch slices. Bake on ungreased sheet 12-15 minutes at 375 degrees. Cookies stay very light colored (do not expect them to turn golden brown).
Since we are on the theme of holiday stuff…one of the potential stressors at this time of year is what to buy people for the holidays. Well, we have an event tomorrow that your students might like.
Each year, Wake holds the Artisans' Fair, which features goods made by the talented folks on our campus. The Artisan's Fair will be held this Friday from 11 a.m.- 4 p.m. in the Benson University Center. Your Deacs might want to do some holiday gift shopping – a lot of the things at the Artisan's Fair are unique products you can't necessarily find other places. In addition, it might be cool for them to see the hidden talents of faculty and staff! Whether they want to holiday shop or are just craving some homemade cookies and baked goods, the Artisan's Fair is a fun day for all. You can see the vendors at the end of this post.
A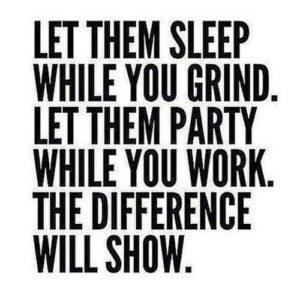 lso, a couple of pearls of wisdom for your Deacs as the semester comes to an end. The first is this quote. Do your best work, Deacs. The results will speak for themselves.
The second is a practice I learned about from our amazing Chaplain, Tim Auman, during a panel discussion we did for an OPCD class. I will probably botch the formal title but it might be called the Ten Finger Gratitude Practice, and it goes like this: each night as you are going to sleep, hold up your hands in the air, and then state one thing for each finger that you were grateful for today. The caveat is that it can't be giant, sweeping categories like "my family" or "world peace" or stuff like that. It has to be small things: the sunset you saw, the fact that you got to pet a dog that day, the frosting on your cake being extra delicious. That sort of thing.
The idea behind it is that our brains can be trained to find gratitude in the everyday things, and the more we practice this gratitude, the more we begin to see the many small things that make life meaningful and beautiful. Tim recommended that all the students in the class try this gratitude practice for a week and see what happens. Parents and families, you are welcome to join me in trying it as well.
Last up: take a look back at the fall semester in this short video. Hats off to my talented colleagues who work with film and media for getting this together for you!
———————–
Artisan Fair vendors include:
Diana Goldstein and Rosalind Tedford: page art and book/alma mater ornaments
Ruth Smith: Blankets, rice and corn bags, corn toss bags
Sandy Kokkonos: homemade cookies
Shayla Herndon-Edmunds: handmade Bath & Body Products
Kim Snipes: baked items
Holly Swenson: tiny original paintings of nature, constellations, and abstract art that are then sealed in pendants
George Holzwarth: wooden boxes
Gale W Newport: baked Goods
Gloria Stickney: Wake Forest licensed gear and custom quilts
Virginia Christman: photographs, cards, art prints
Lawrence Smith: wind chimes, food trays, blue bird boxes, tobacco stick stars, walking sticks
David Link: honey & handmade soap
LaDonna Crist: home dec, gift items, WFU logo, designs with Moravian icons
Rebecca Fisher: garden art (flowers and birdbaths made of glass)
Jane Williams: pottery
Ashley Horn: candles
Sandy Lail: Christmas items, ornaments, ribbon trees, plates, glasses, gifts, etc.
Elizabeth Dam-Regier: baby blankets and accessories
Angela King: wool yarn, ornaments, stockings, hats & mittens, dryer ball sets, sheepskin rugs.
Jessica Burlingame: crocheted items including scarves, hats, dishcloths.
Carolyn McCallum: button Christmas ornaments, glass magnets, aprons, stuffed chenille dogs, framed ephemera/paper dolls, canvas bags, bookmarks, upcycled suitcase table
Elide Vargas/Melissa Vickers: hand-made bags
Kathy Martlock: crochet hats, etc. + upcycled bottles and paper flowers/ornaments
Linda Shaytar: jewelry
Paul Ross: cutting boards
Renza Wallace: "Clothing with History"- alpaca & wool garments, original jewelry
Rebecca Mabe Benza: hand painted ornaments, hand-dyed scarves and yoga pants
Dawn Watkins: wood burning
Walter J Riggsbee: wooded-turning items:  hand crafted pen, wine bottles stoppers, bowls, etc
JL Bolt/Facilities Management: repurposed wood
Ben Venable: feedsack pillows
— by Betsy Chapman '92, MA '94