Main Content
Today's Daily Deac is a guest post by Morgan Briggs ('19)
————————————-
One of the things that sets Wake Forest apart from other schools is our culture of service, which is embodied in our mission statement, Pro Humanitate ("for humanity"). In understanding our dedication to others, we find our true, authentic selves. Pro Humanitate is found in academic life, athletic events, but also in the countless service organizations on campus. Students are constantly finding ways to not only develop meaningful relationships with the Winston-Salem community, but also learn priceless lessons from our community members about humility, servant leadership and empathy.
Throughout my time at Wake Forest, I have found many different avenues to do service by simply trying something new and working on causes that I felt personally called to. At Wake Forest, there is at least one organization for every individual, and it is always possible to start another organization of your own.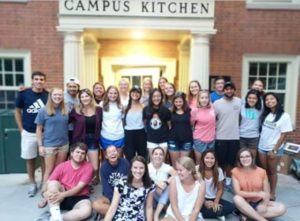 Ever since I was young, I have had a passion for ending food disparity in our nation. When I came to Wake Forest, I heard about an organization called Campus Kitchen at the Service Open House during Orientation, which showcases many of the service organizations on campus. I began volunteering during my second week of school, eventually becoming a shift leader for two years, moving to the Executive team my junior year, and now I co-lead the organization. Wake Forest allows a heart of service to flourish.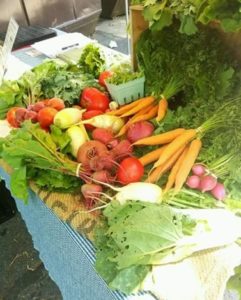 Campus Kitchen at Wake Forest is an organization dedicated to fighting hunger in Winston-Salem, which is the 16th ranked area in the nation for children reporting food insecurity. Campus Kitchen serves as a bridge between community organizations and those whom they serve. We recycle prepared-but-never-served food from Campus Dining into 200+ new meals each week for social service agencies in our community such as NC Faith Health, Azalea Terrace, El Buen Pastor, and many more.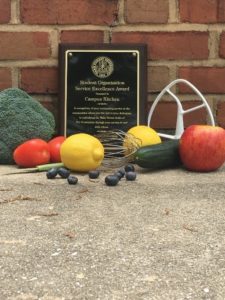 We fulfill our mission through a student-led leadership team and the dedication and hard work of our student volunteers. Campus Kitchen not only provides students a means to get involved on campus, but a greater connection and a sense of belonging as a full member of the Winston-Salem community. We have developed life-long relationships with our community members around food.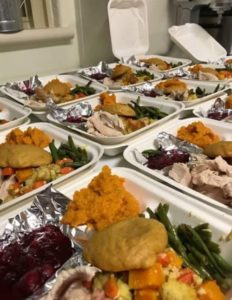 If you are interested in Campus Kitchen, please feel free to reach out to me, as we are always looking for volunteers. We have daily shifts, including delivery, cooking, redistribution, Fresh Market and Lowe's Food pickups, and shifts at the local Cobblestone Farmer's Market. Campus Kitchen is a wonderful way to find a community who believes in the innate humanity of each individual, access to nutritious food, and education around food policy. It provides a sense of belonging for many students and a strong community of service-minded individuals.
Each of you has a specific reason for being at Wake, and we are excited to see you grow. I know from my own experience that you can find something you love at Wake Forest, something you feel personally called to. I sincerely encourage you to try new things once you arrive for Orientation so that you find your place.
We are so excited to welcome you, Class of 2022.
Morgan Briggs
Class of 2019
brigmb15@nullwfu.edu
Recent Posts
September 25, 2020

September 24, 2020

September 23, 2020