Main Content
One more day of PTO and then the fun begins – Move-In and Orientation for our '22s and their families! We are excited!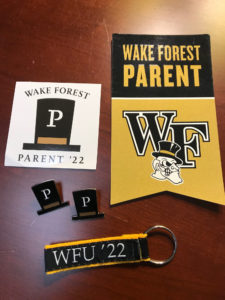 P'22 parents and families, please stop by our Office of Family Engagement table in Benson 401 on Move-In Day (8/22). Pick up some awesome swag at our table and say hello. We have stickers for your laptops/iPads, ones that are static cling for windows, P pins (for "Parent") and also information cards.
Double bonus points to anyone who tells us they read the Daily Deac!
Recent Posts
March 28, 2020

March 27, 2020

March 26, 2020