Main Content
There are two things that are sure-fire attractions for college students: free food, and dogs. Around midterms and finals, there are offices and organizations on campus that sponsor "Puppies on the Quad" type events so that students can get in some love and cuddles with four-legged friends.
Today was National Take Your Dog to Work day, and I am overjoyed to say that my division of WFU participated. We had so many wonderful canine friends in our building today, spreading smiles and joy everywhere they went. As much as your students get a boost from petting a dog, so do the grown ups.
Here is my contribution to the Deac Dogs: Fenster, my half Great Pyrenees, half yellow lab mix. Yes, he got up and sat in my guest chair like that. He is a funny boy 🙂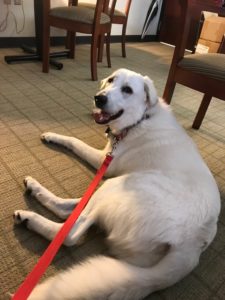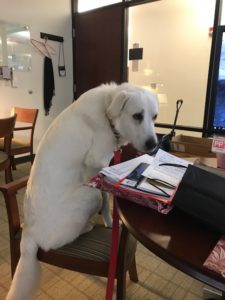 And here are the rest of the delightful dogs of Alumni Hall: Boomer, Kara, Charlie, Laika, Lucie, Phoebe,  Red, Rory, Caroline,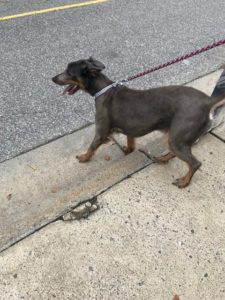 Andie, and Levi.
Many thanks to my wonderful colleagues for endorsing this great day and for sharing their dogs with us.
Recent Posts
August 12, 2020

August 11, 2020

August 10, 2020