Main Content
This morning it was announced that the suspect in the January 20th shooting of Najee Ali Baker has been arrested. Here is an excerpt:
"The Winston-Salem Police Department just released the following information about the arrest of Jakier Shanique Austin, who has been charged in the Jan. 20 shooting death of Najee Ali Baker following a party at the Barn on Wake Forest's campus.
Additionally, Wake Forest University President Nathan O. Hatch released the following statement:
'I would like to express my solemn gratitude for the diligent work of the Winston-Salem Police Department, the U.S. Marshals Service and other law enforcement agencies for bringing this part of the case to closure. Their tireless efforts, in cooperation with the Wake Forest University and Winston-Salem State University Police Departments, will help our campus communities continue to heal. Our deepest condolences remain with Mr. Baker's family and friends.'"
As with all emails that go out campuswide, I have posted it on our Family News page so parents and families will be able to read the full story.
Also, ARAMARK has let me know there is a meal block promotion going on, just in case your Deacs need more food. Details below.
If your student is running low on Meal Swipes, we've got the fix for you! From now until April 17th, we are offering 3 different meal blocks you can add to your students account so they have one less thing to worry about during finals!
25 Meal Swipes- only $235 **tax included
(Includes regular Meal Swipes only)
35 Meal Swipes- Only $320 **tax included
(Includes 5 Old Gold Swipes)
50 meal Swipes- Only $440 **tax included
(Includes 10 Old Gold Swipes)
To purchase this offer/ if you have any questions, please visit Reynolda Hall, Room 12 or call 336-758-5607. Now dine on Deacs!
For those of you who are longing for spring where you live, our intrepid Ken Bennett was out a couple days ago taking some pictures of what your Deacs are walking by every day. See below.
And for those families in the Bay Area (or folks who will be traveling there), there will be two receptions for Deac parents in May – one in San Mateo on 5/2 and one in the city of San Francisco on 5/3 (click on the dates for information and to register). In addition to getting to meet other Deac families in the area, we have three administrators to bring greetings from Wake: Andy Chan, our Vice President for Innovation and Career Development, Minta McNally, Associate Vice President & Executive Director of Family Engagement, and yours truly, the Daily Deac!  We would love to have you join us, so sign up if you can be there. Note: this is meant for parents; we'll have a New Student Reception later this summer where students can be there.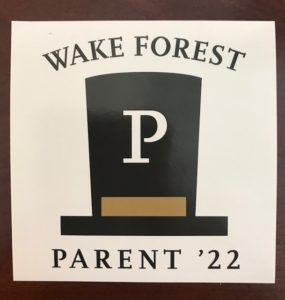 Finally, tomorrow is the first of two Campus Days for Accepted Students for the Class of 2022, and if we have any P'22s already in the Daily Deacdom, please do stop by our Office of Family Engagement table in the morning to say hello! We love meeting parents and families! And you can grab a P'22 sticker – would go great on your fridge or bulletin board, or you could be very Wake Forest and put it on a laptop like our students do – see the story on Adhesive Anthropology.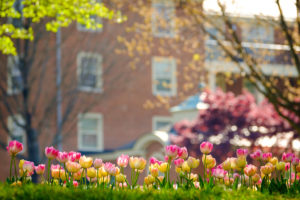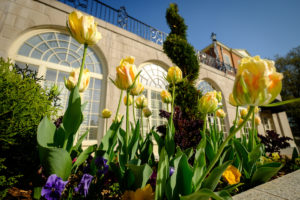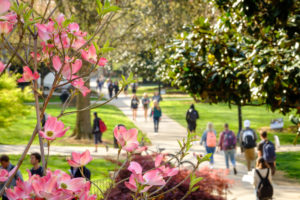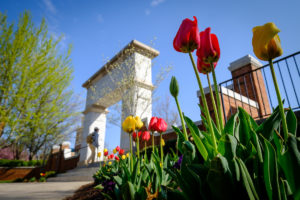 Recent Posts
August 7, 2020

August 6, 2020

August 5, 2020