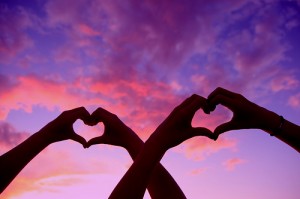 Happy Valentines Day, Deac families!  I am sending you lots and lots of love from campus 🙂
Because I am just getting back from a road trip, I am relying on a couple of guest posts in the coming days. Today we are featuring a guest blog by John White, Executive Director, Enrollment Management, Masters in Accounting/Business Analytics/Management Programs, Wake Forest University School of Business
——————-
Why a Masters in Management can give your student a competitive edge
Our School of Business offers an intensive, accelerated, 10-month Masters experience designed for non-business, liberal arts majors and is ranked #4 in the USA by The Economist. Curriculum includes coursework in Business Analytics, Marketing, Accounting, Finance, Business Communications and Managing People & Organizations.
Exposure to the business world is critical and the MA program provides this in two Action Learning Project modules where students work directly with real companies to create solutions to their business challenges.
MA students come from over 69 colleges and universities with 48 different majors, with many from Wake Forest. Over 65 unique employers hire MA graduates each year, including Deloitte, EY, Disney, Oracle, and BofA.
If your student is unsure of their post-graduate career, you should explore the MA program. Accelerated admission and merit/need scholarship is available to all qualified Wake students. Hear from MA parent Larry Merlo and his MA graduate, Kristen, below, on why this program is ideal for your student.
To learn more, please contact John White at whitejg@nullwfu.edu or Briana Brewer at brewerbr@nullwfu.edu