Main Content
Normally I would spend my last day in the office before vacation pre-posting Daily Deacs for all the days I will be out, but a very kind Deac parent suggested to me that I take a proper vacation and be truly off duty. So I am heeding that advice and trying to give my Class of '27 Deac and Mr. Daily Deac the gift of me being truly present at home for the holidays 🙂
To get you into the holiday spirit, here are a few pictures of the very rainy Lighting of the Quad a couple weeks ago.
A few years ago I gave myself permission to drop doing Christmas cards. They just stressed me out terribly (and took up a ton of time). But if I were doing cards this year, I would send one to everyone in the Daily Deacdom.  And here's what I would say:
I wish you and your family
a very Merry Christmas
a belated happy Hanukkah
a Happy Kwanzaa
a happy anything-else-you-might-be-celebrating (birthdays, anniversaries, you name it – I'm wishing you well for it!)
I wish that we'll get a win at the Belk Bowl
And most of all, I wish you and yours good health, peace, love, and happiness for the New Year
Thank you for being the absolute best college parents and families in the country and for making my job so much fun!  
See you in 2018!
XO,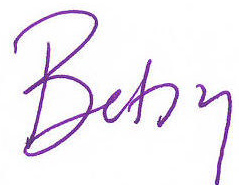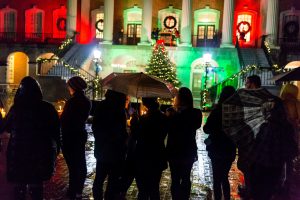 Recent Posts
August 7, 2020

August 6, 2020

August 5, 2020