Main Content
There are many people on campus who touch the lives of your students, and we like to feature profiles of our campus community members in a segment we call "Meet a Deac."  Today we introduce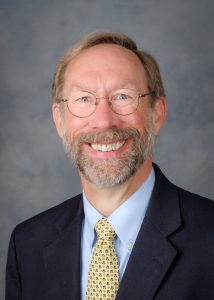 you to Dr. Stan Meiburg ('75), Director of Graduate Studies in Sustainability.  Dr. Meiburg worked at the Environmental Protection Agency for 39 years, with his last post being Acting Deputy Administrator. There's a really nice short video about him on the Sustainability website.
———-
Your official job title is Director of Graduate Studies in Sustainability. To which office do you report?
I'm with the Graduate School of Arts and Sciences and the Center for Energy, Environment and Sustainability
In laymen's terms, what do you do at WFU?
I am responsible for the Master of Arts in Sustainability program, a one year degree which emphasizes rigorous science, systems thinking, and applied skills for promoting sustainability in business, non-governmental organizations, and public policy. We also collaborate with the School of Law and the Wake Forest Divinity School to sponsor joint JD/MA SUS and MDiv/MA SUS degrees, and have a certificate program for non-degree students.

I know you are a Deac, having graduated in 1975. Tell me more about your educational background.
I received my BA from Wake Forest (summa cum laude, honors in Politics). Then I received my MA and PhD in Political Science from Johns Hopkins University.
Since you're an alumnus, tell me about some of your memories of your time as a student.
I remember the mentoring from outstanding faculty members–Drs. Sears, Reinhardt, Schoonmaker, Steintrager, and McDowell in particular–intellectual mentors who also cared about me as a person. I also remember the warmth and remarkable leadership of [our late admissions director] Bill Starling, who I had the pleasure of working for during the semester after I graduated and before starting graduate school.
Bill was one of my favorite people on campus, I just loved him. How lucky that you got to work for him! His messy desk was legendary 🙂
In 1984, I think, there was a celebration for Bill.  At that time, I was working in the EPA Administrator's office, so I created a purported letter on EPA stationery from Administrator Ruckelshaus declaring Bill's desk to be a Superfund site. Dr. Tom Phillips (professor of English who also worked for Admissions on merit scholarships) had arranged for the entire desk – lock, stock, barrel, and every piece of paper – to be moved to the place of the celebration, and I came down from Washington to present this to Bill in person.  It was hysterical.
What is your impression of our students today?
Wake Forest students combine a commitment to learning and strong analytical skills with an appreciation for our common humanity– Pro Humanitate is not just a slogan! This can express itself in science, arts, humanities, or in social sciences, but it is a common thread that makes this such a special place.
What do you like best about working at WFU?
Wake Forest is a unique place–large enough to have the advantages of a law school, a business school, a divinity school and a medical school along with an outstanding undergraduate school, but small enough to be personal and flexible enough to get things done and to focus on the needs of each individual student. The sustainability challenges humanity faces now will require all these assets if we are to meet them successfully.
What advice would you give our students?
The same advice my daughter received from former Governor Ann Richards of Texas: "Study hard, aim high, and have fun!" I would also combine that with advice Kenneth Feinberg gave in an appearance on campus this fall: "Don't look too far ahead." There are more opportunities out there than you can possibly imagine. Prepare well, but be flexible!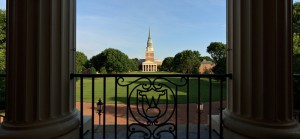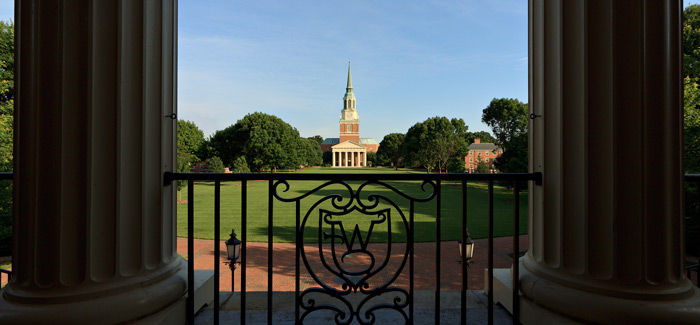 What's your favorite place on campus?
The Quad, aka Hearn Plaza. It is such an iconic place!
And now…the bonus questions!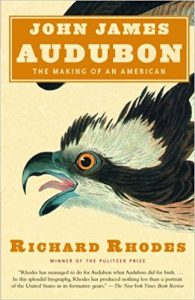 What book are you reading now?
John James Audubon: The Making of an American, by Richard Rhodes.
What music are you listening to lately?
Jet Plane and Oxbow, an album by the band Shearwater.

Favorite movie(s)?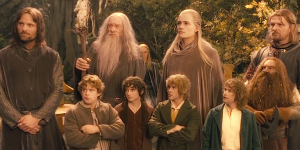 Lord of the Rings (this might also qualify as a guilty pleasure!) 

For what it is worth, my husband is right there with you on LOTR 🙂
Websites you frequent?
Greenwire
Triple Pundit
Greenbiz
Guilty pleasure?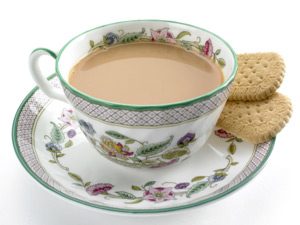 Tea with cream! (I agree 100%!)
Tell me something about you that everyone might not know.
I lived in Winston-Salem from 1957 to 1964, and went to Moore and Brunson Elementary Schools. The first place we lived when we moved here was the Wake Forest Faculty Apartments.
Bonus question – what do you wish I had asked but didn't?
Why did I return to Wake Forest?  First, I believe passionately in the training of the next generation of sustainability leaders and feel very fortunate to have this opportunity here. Second, I love what Wake Forest stands for and want to do my part to help expand our role in environmental sustainability.
Recent Posts
August 5, 2020

August 4, 2020

August 3, 2020