Main Content
It is a gray and overcast morning on campus. Feels like completely appropriate weather for the last week of classes. For our P'21s, we have a new Weekly Message for First Year Families, this one on final exams.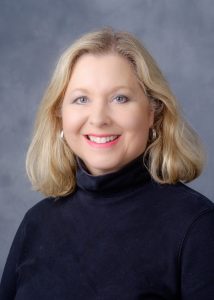 Today we have an opportunity for audience participation – to hear YOUR voices! One of my dear friends and colleagues here is Dr. Mary Dalton ('83), Professor of Communication, Film Studies, and Women's, Gender and Sexuality Studies. Mary is an extraordinary teacher-scholar. She has been a Faculty Fellow in the past and will be the faculty-in-residence in Copenhagen this spring for our GlobalAWAKEenings program (that's our new program where we have 17 first-year students living and studying in Copenhagen for their first year at Wake). Those students will be in for a real treat.
One of the things I admire most about Mary's scholarship is the incredibly participatory nature of her work. In a past media studies class, she had students study the TV show "The Wire" and write essays about it; those essays were later published in a book Critical Media Studies: Student Essays on THE WIRE. She is now writing a book called Sharing Gratitude, and she is inviting entries for it from the Daily Deacdom, as well as others.
Here is what Mary says on her website about the call for entries:
Over the last few months, while thinking about gratitude and the power of sharing positivity, I started asking people to send their best gratitude stories to me.
The instructions are that the story be an appreciation of something in daily life, a recounting of something they've done for someone else or something someone else has done for them, or something they've observed.
Of course, I'm also open to other suggestions because gratitude takes many forms. These stories can be about something big or small, known or anonymous, recent or long ago, but they must be 300 – 400 words in length.
I'm collecting the submissions to publish in a volume called Sharing Gratitude: Daily Reflections, which will be published through Library Partners Press.
These are not Wake Forest stories specifically – which is to say the stories shared aren't specific to Wake Forest – but I did launch the project by asking some of my classmates, colleagues, and former students to contribute. Since then, the project has grown.
As I continue to collect stories, I am publishing January online as a sample. When I reach 366 daily entries (I need that number to cover Leap Year!), the book will be published.
Want to participate? Send your best story to me by email, dalton@nullwfu.edu, and I'll send you an author agreement.
Whenever I hear from one of you in the Daily Deacdom, I am always surprised and delighted by your stories, your voices, your wit and humor, your compassion, your love for your students. You are an amazing bunch of folks, and for those who like to write, or have a great gratitude story to tell, I hope you will consider offering a submission for consideration.
Recent Posts
August 5, 2020

August 4, 2020

August 3, 2020