Main Content
Today is an all-day crisis management training class for me, so this Daily Deac will be brief.  A Deac parent sent me a link to this article – and the even better video – about the adjustment to college and making new friends, and loneliness. It's worth a look.
Have been getting several questions about Family Weekend lately. Though our office name (Family Engagement) would suggest our office does the planning, Family Weekend is actually run through the Dean of Students Office, so they the source for knowledge.  They put out some important info about the weekend (view here) that should answer some of your questions.
People are asking about the weather and what to plan for.  Best thing I can say is to pick your weather source of choice (Weather Channel, Accu Weather, our own info) and check it for the next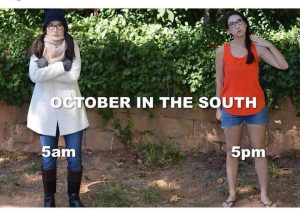 couple days and see if/how the forecast changes.  Fall can be a funny time in the South, with cool/cold temps in the am and warm in the pm, so layering is always a good option.
People are asking how formal things are dress-wise. The key is to be comfortable, and to layer your clothes to adjust for the temps (see above). You will see families in a wide variety of outfits. Black and gold clothing (or even better, WFU official apparel) is always a good choice.
We can't wait to see all of you who can make it! Go Deacs!
Recent Posts
August 12, 2020

August 11, 2020

August 10, 2020