Main Content
And it is one of my very favorite weekends of the year! Can't wait to see all the families on campus and watching your pride as you discover how much your Deacs have been blossoming since last you saw them.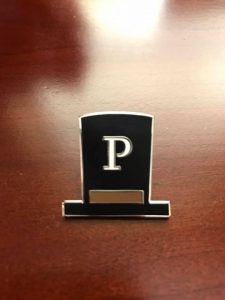 Because it is a busy time on campus, this post will be short. Wanted to let you know that if you are looking for something to do on Saturday morning before the official festivities start, the Office of Family Engagement will be in the lobby/atrium of Benson Center from 9-10 am Saturday to distribute our Parent lapel pins and to say hello to any Daily Deac readers who are here for the weekend.  The pins are supercute, so please do stop by and say hello.
Travel safe here, everyone!
Recent Posts
August 5, 2020

August 4, 2020

August 3, 2020