August 29, 2017
by Betsy Chapman
One of the longstanding myths on campus is that Palmer and Piccolo residence halls are way, way, way farther out than any of the other halls, even the northernmost ones.  And since I was trying to get a little exercise this morning, I thought I'd do a little mythbusting.  So I walked from the very center of the main Quad to the upperclass residence halls to see if Palmer and Piccolo were really the farthest away.  Here's what the Map My Walk app told me:
Center of Quad to Magnolia and Dogwood – .29 miles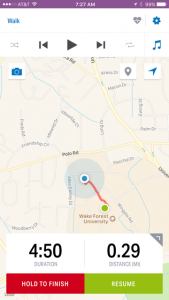 Center of Quad to Polo – .36 miles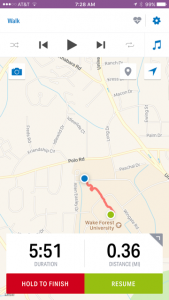 Center of Quad to North Campus Apartments – .44 miles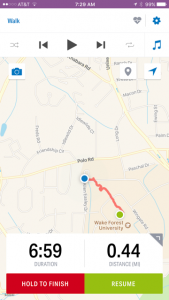 Center of Quad to Martin – .51 miles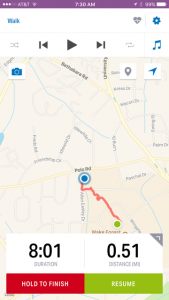 Center of Quad to Palmer and Piccolo – .38 miles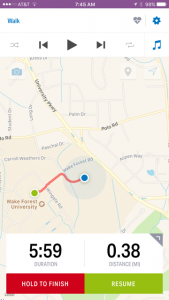 All in all, it's a pretty walkable campus.  I know some of our first year students have been worried about being able to reach their classes with only a 10 minute break in between.  Honestly, that was never an issue for me.  While I did not have time to walk this morning from Angelou to Scales or Wingate (arguably the two farthest academic buildings from the first year residence halls), I would think students could make that walk in 7-8 minutes.  Maybe I will save that for another day.
It was gray and misty/drizzly today and unseasonably cool.  This felt like the kind of fall day I remember growing up in PA.  It's a nice change after the hot.  Hope your Deacs enjoyed the 2nd day of classes!