Main Content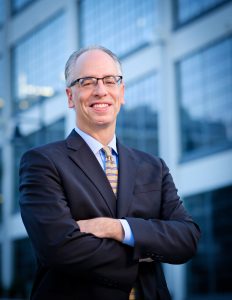 Yesterday the campus community received a letter about a new initiative, "Rethinking Community." There are a couple of upcoming events on campus where your students can be a part of this important conversation, so I urge them to consider getting involved.  I also heard about a student-led event, Wake the Beautiful 2017, that is offering a bunch of programs this week for students on body positivity; your Deacs can check out their Facebook page for more info.
But today's Daily Deac isn't just about what students can do.  We have something today for parents and families as well!  This is an opportunity that I hope many of you will want to take advantage of.
Wake Forest's Center for Private Business is hosting a free webinar about the Millennial generation (your kids!) with our Provost, Rogan Kersh ('86).  I have seen variations of Rogan's Millennial presentation before and it is something that most parents and families find fascinating.  If you want some insight into why Millennials act as they do, you will enjoy this.  Rogan is an amazing, dynamic speaker and a riveting teacher.  Another good reason to consider this webinar is to help understand Millennial colleagues you have now (or may hire/work with in the future).
Details are below, along with the link to register (when you get to the website, the Register button is at the bottom right of the page).
Thanks to the Center for Private Business for opening this up to our parents and families!
Understanding Millennials: How to Engage and Retain Them
A Conversation with Provost Rogan Kersh ('86)
Thursday, March 2nd
12pm to 1pm Webinar – access to the Webinar will be sent prior to the date
Understanding generational differences in communication, thought, and experience can have a great impact on one's ability to successfully manage other generations. Have you ever wondered how different generations think, especially those in Generation Y (age 20 to 35)?
Listen to Wake Forest Provost Rogan Kersh ('86) discuss the distinctive characteristics of the members of Generation Y (contrasting with their Gen X, Baby Boomer and 'Greatest Generation' peers) and explore their readiness to be leaders. Provost Kersh has done extensive research about the generations, even living in a dormitory while a professor at NYU to forward his research.
Provost Kersh was in the first class of Reynolds scholars at Wake Forest and received his Ph.D. in political science from Yale. In his 15 years of teaching at Yale, Syracuse, and NYU, he has won four university-wide teaching awards. Before returning to WFU, he was associate dean of NYU's Wagner School of Public Service, where he also was a professor of public policy.
To register, please click here.  (NOTE: the Register button is at the bottom right hand side of the page)
The Center for Private Business enables privately owned businesses to achieve dreams for their business, family, employees, community and stakeholders by providing access to industry leaders, resources, networks, students and education.
Recent Posts
August 5, 2020

August 4, 2020

August 3, 2020