Creativity is alive and well in Scales Fine Arts Center, and there is so much magic made there. It's one of my favorite places on campus, and I always love the Wake Foresters involved in the arts.
This is a picture from David Faber's Printmaking class (one of two Wake classes I kick myself for not taking when I had the chance).
Wishing your family an early Happy New Year and all the best for 2017!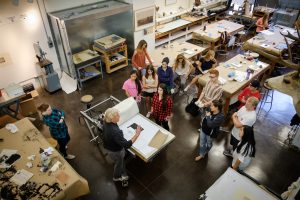 Recent Posts
June 14, 2021

June 11, 2021

June 10, 2021