Campus is certainly thinning out in terms of population – I got to work today mid-morning and there were *lots* of parking spaces available, which normally does not happen on a Tuesday when class is in session.
In continuing our thoughts on gratitude this week, the fall leaves and its beautiful colors made me think of a rainbow. So today is a rainbow of Wake Forest things I am grateful for.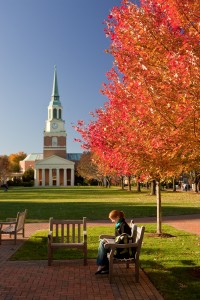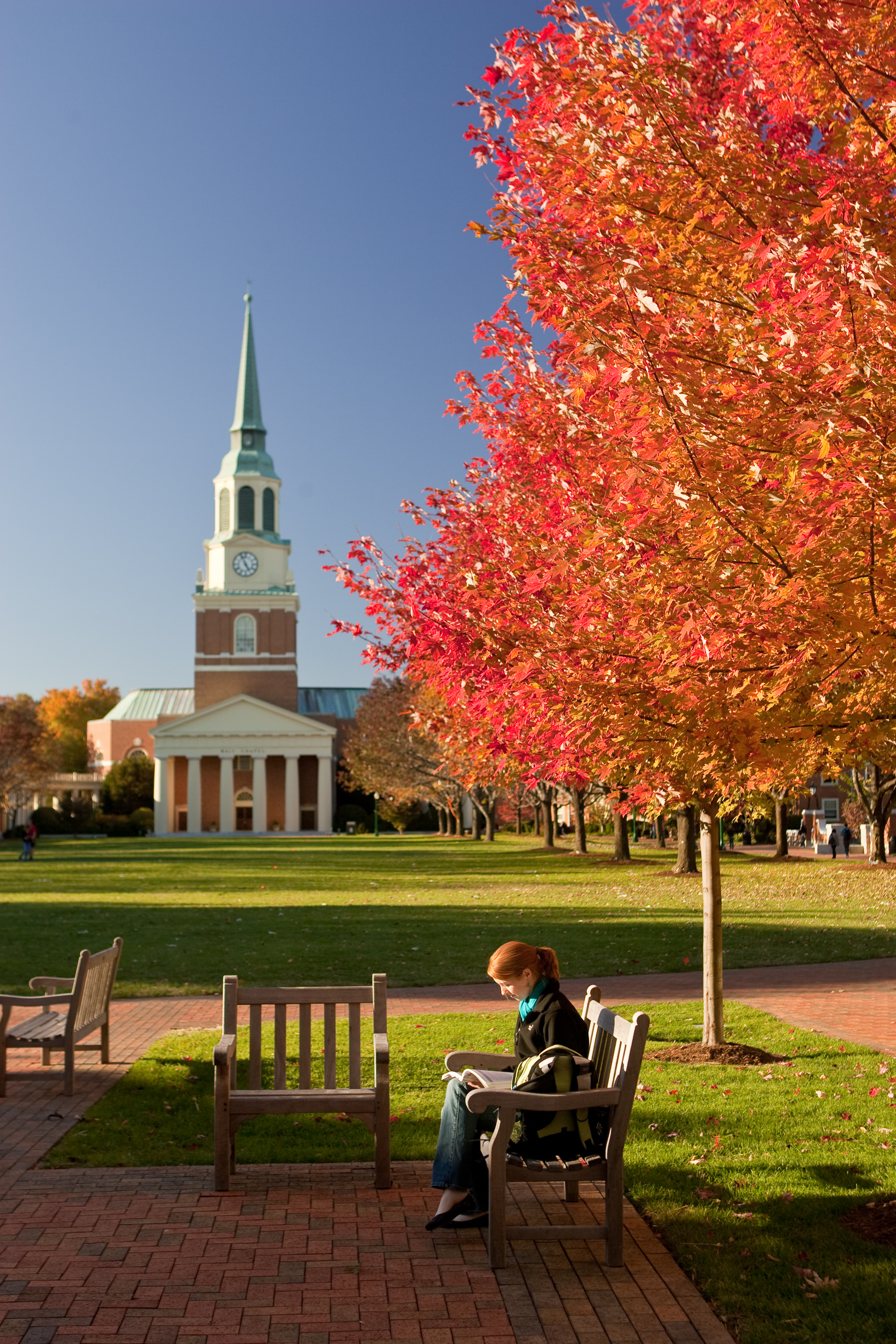 Red – the maples on campus that are so gorgeous every fall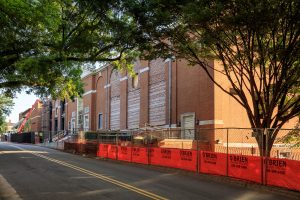 Orange – construction fencing. Seems like an odd choice, right? But orange fencing means that something new is coming, or something old is being improved – which benefits our students in tons of ways.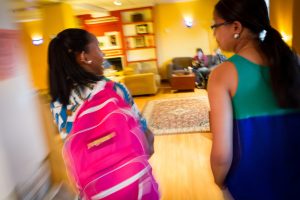 Yellow – the comforting color of one of the walls in Campus Grounds, our on-campus coffee shop. It is a warm and welcoming nook for studying or socializing.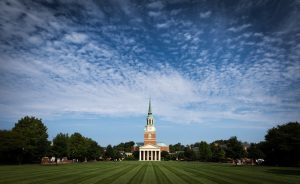 Green – two words: Quad grass!  If your Deacs have not walked barefoot on the velvety green carpet that is our Quad grass, they are missing one of the finer sensory pleasures of Mother So Dear.
Blue – the sky on a clear day, when you are on the Quad or Davis Field with a book.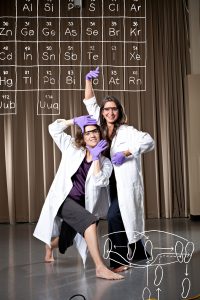 Violet – the lab gloves I have seen on some of our science faculty, because it means they are hard at work on building some new piece of knowledge that might help advance us in medicine or chemistry- or in this case, in looking at the links between chemistry and dance!