Main Content
We are so excited to have parents and families here for Family Weekend (even if it turns out to be a wet one!)  I am planning to be in the Benson Center main lobby on Saturday morning at 8 am (before the President's Welcome Address at 9 am) – and if you are a Daily Deac reader, please come up and say hello!
Because it is such a busy couple of days on campus, I am pre-posting this.  In addition to the full spread of Family Weekend activities, there are some wonderful things coming up on Sunday from the Pro Humanitate Center and Wake the Vote: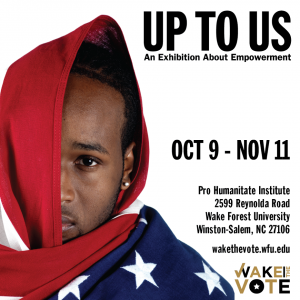 "Please join us on October 9 from noon to 11:00 PM for the official launch of the Wake the Vote Election hub! We will have food trucks, inflatables and face painting, community art projects, panel discussions on policing, immigration, voting rights, and education, and a debate watch. We hope to see you there!"
Wake the Vote is a terrific initiative, and they are promoting political engagement (no matter who you vote for). This presidential election is probably the first one for most of our students to be able to vote in – so please urge your students to get registered and vote!  Wake the Vote has some links on voter registration.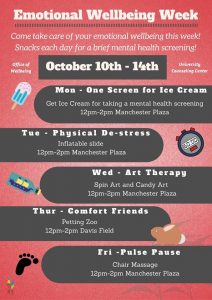 A preview of coming attractions for next week: there will be a host of activities for students' wellbeing – including a petting zoo on Thursday (ANY time there are animals on campus, particularly dogs, our students go nuts!)  Many thanks to the Office of Wellbeing for featuring this fun and helpful set of programs for students' emotional wellbeing.
With midterms coming up, there is no better time for students to attend to their stress levels and emotional needs.  Self care is smart!
Can't wait to see all of you!  Safe travels and Go Deacs!
Recent Posts
August 7, 2020

August 6, 2020

August 5, 2020