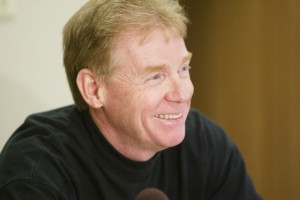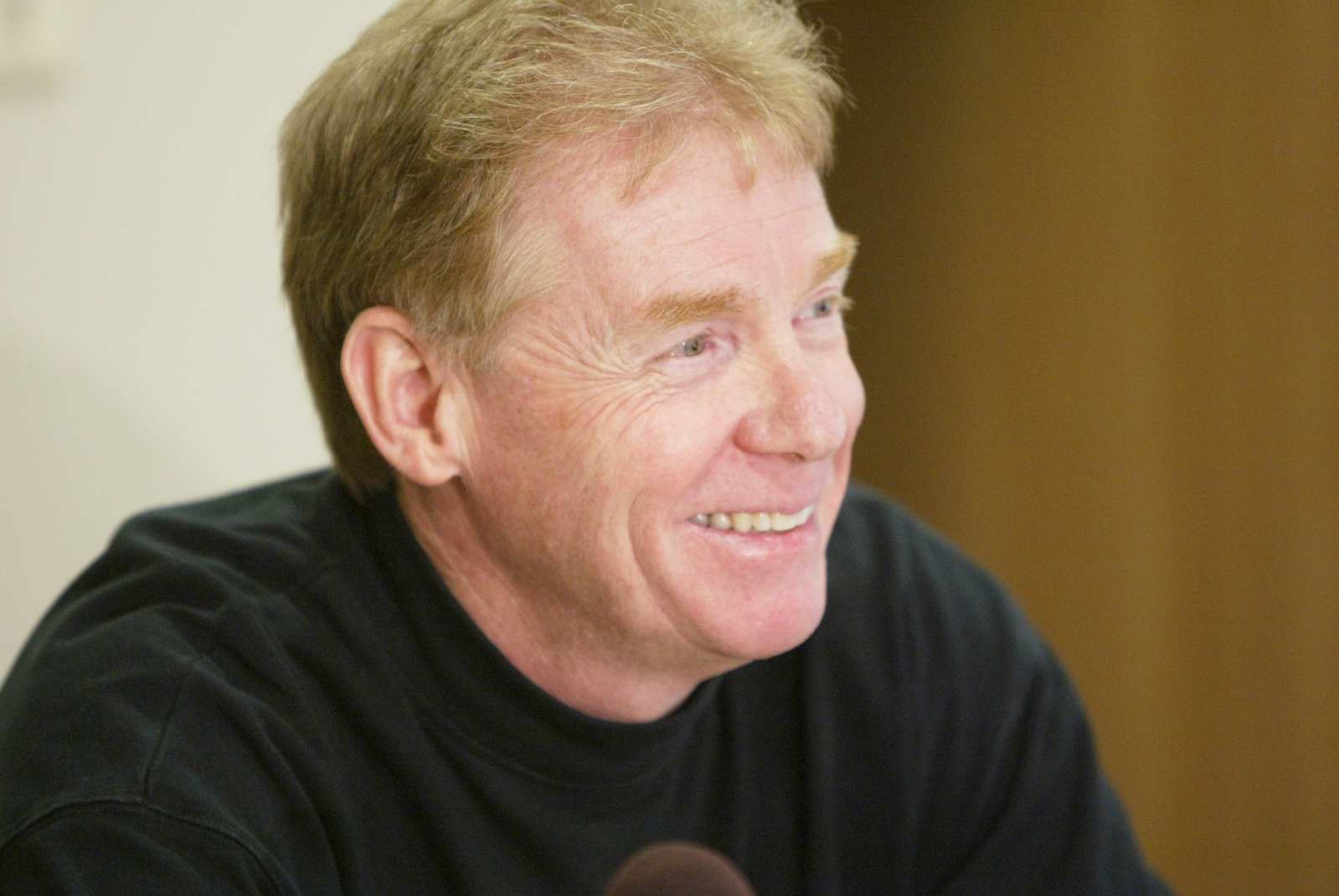 Deac families – today is a somber day in WFU history.  In 2007, on this day, our head basketball coach and much beloved Skip Prosser passed away from a heart attack following a jog on campus.
There have been few people quite as beloved in recent years as Skip Prosser.  He was a blue collar guy from Pittsburgh who was whip-smart about basketball, literature, history, you name it.  He was present on campus – eating in the Benson Center or the Pit, walking out and about.  He was known to and by students.  He and his team passionately supported our other sports, particularly field hockey.  I admired his ability to be interested in – and nice to – everyone from the president to the guy working the grill line.  People were equal to him, and he respected everyone.  If he had an ego, he never showed it to me in my all-too-few interactions with him.  I just loved him.  Truth be told, everyone loved him – players, assistant coaches, other coaches.
Coach Prosser was fond of telling students after a big win "Meet me on the Quad at midnight!" and he'd bring the team to take part in rolling the Quad.  Those were great moments of universal campus celebration.
His passing was a shock.  Everyone who loved him came to roll the Quad like nothing you've ever seen.  The other Big Three schools in the Big Four in NC (UNC, Duke, and NC State) all sent flowers with their school colors to Wait Chapel. It was a lovely tribute.  Someone sent me a picture of it once and I have lost it, sadly.
One of my colleagues has an annual memorial toast of Guinness in Skip's honor.  For our families (and any Deacs reading who are of legal age of course), consider raising a glass to Skip with a big "Go Deacs!"
— by Betsy Chapman
for questions or comments about the Daily Deac, email parents@nullwfu.edu