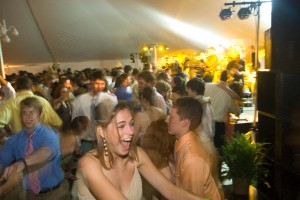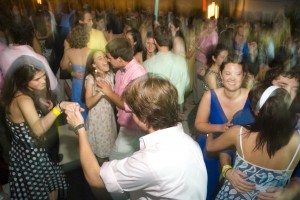 Shag on the Mag is tonight from 10 pm to 2 am.  Sponsored by Student Union as part of Springfest, Shag on the Mag is an annual event:
"Your favorite springtime tradition is back! You're invited to a night full of dancing to live music, delicious food and drinks, and fun at Student Union's Shag on the Mag! Join us on March 27 for a night you won't want to miss!"
If you aren't familiar with shagging, it is dancing to beach music.  Here's a little description from Wikipedia, or you can search for shag dancing on Youtube.  You can also Google shag music playlists and you are likely to see a little bit Four Tops, a little bit Otis Redding, a little bit Temptations or Marvin Gaye, and throw in the ubiquitious party song "Shout!" for good measure.
This week's Old Gold & Black [student newspaper] had an article on Shag on the Mag, if you want a current student's perspective on the event.
Shag on the Mag is a chance to put on your best spring duds and get out there and dance your feet off for a few hours to some terrific tunes.  It's a big, tented affair and tons of fun.  I hope your students go and enjoy it!
— by Betsy Chapman