It's Friday, and as always, I hope you're making it a Black and Gold Friday wherever you are.  Wear WFU colors and show your school pride!
Correction from yesterday: the Kissing Kanines booth is in the Benson Center 3rd floor. Hope your students get the chance for a big pooch smooch today!
This weekend is the University Theatre production of Waiting for Godot.  Given our recent Five Senses of Scales, there's no better time than the present to encourage your students to see some high quality theatre.
It was really cold yesterday – and WINDY!  The wind howled much of the day and into the night lastnight.  The wind is supposed to be diminishing today so perhaps it won't be quite so cold.  Here's the Deac-end forecast.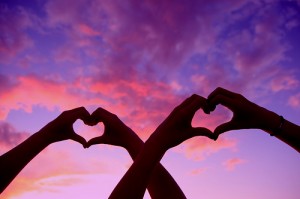 Finally, I wish all our Deac families a very happy Valentine's Day.  May you feel the love of those closest to you.
Don't forget to send an e-Valentine to your students through our Deacon Greetings.
— by Betsy Chapman