Main Content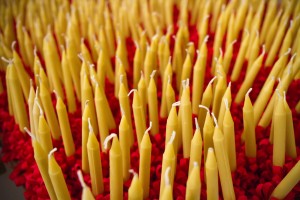 USA Today ran a piece a few days ago called "4 Beloved Campus Christmas Traditions," and in a surprise to no one here on campus, our Lovefeast was listed in the #1 spot.   If you have attended one (in person or via the Internet), or if your students have told you about their experience attending, you have a sense of just how special this service has been to Wake Foresters.
This year, some of my very creative colleagues decided to honor the 50th anniversary of the Lovefeast in a tangible way – by offering Lovefeast At Home kits for purchase.  The kit included Moravian coffee and Lovefeast bun mix, beeswax candles, anad a Lovefeast program.  The hope was that we might have enough people interested to sell 100.  Turns out, demand was so high that 300 were sold, which was the maximum number my colleagues could realistically produce.
Now that the Lovefeast is over, my colleagues did some analyzing of the Lovefeast kits and web viewing traffic, and the results are pretty interesting.  Read on to see just who and where people were sharing the Lovefeast with those of us on campus.
—————————————————-
Lovefeast 2014 Participation Report
Totals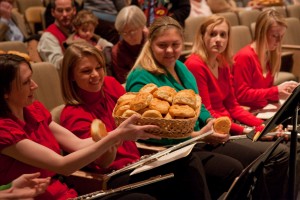 In all, people in 45 U.S. States, the District of Columbia and 28 foreign countries participated in Lovefeast in person, via the Internet, or by purchasing Lovefeast At Home kits.
This amounts to an estimated 9,640 total participants: 2,200 in person, 4,440 via webcast and 3,000 through the 300 Lovefeast kits, which were designed to accommodate 10 people each.
Webcast
In all, 4,440 people in 42 U.S. States, the District of Columbia and 23 foreign countries watched at least some of Lovefeast via webcast. At least 8 percent of viewers came from outside the U.S. (Google could not determine the locations of 2 percent of the viewers.) China led all countries with 177 page views from 13 provinces.  (Update 12/18 – we know of at least one set of WF grandparents who were watching online from Puerto Rico!)
Lovefeast At Home Kits
Alumni, parents, and friends from 31 U.S. States, DC, and six foreign countries ordered Lovefeast kits.  By those combined methods, Lovefeast kits were sent to 241 addresses in 32 unique US states, DC, and seven unique foreign countries. Some addresses received multiple kits.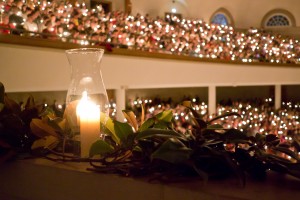 Foreign Countries Participating
Austria                                Greece                                 South Korea
Belgium                               India                                   Spain
Brazil                                   Ireland                               Turkey
Canada                                Italy                                    Taiwan
China                                   Malaysia                           United Arab Emirates
Colombia                            Mexico                               Uganda
Czech Republic                 Netherlands
Ecuador                               Nigeria
England                              Pakistan
France                                 Poland
Germany                             Saudi Arabia
— Intro by Betsy Chapman; factoids by Rob Daniels
Recent Posts
March 28, 2020

March 27, 2020

March 26, 2020