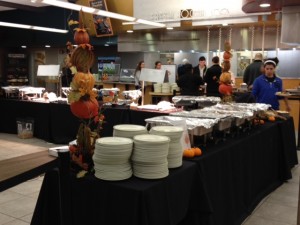 Intern C has been working in our office to chronicle some of the activities on campus from a student's perspective.  C was at the Pit this past Thursday to witness Thanksgiving at the Pit, where our campus dining team laid out a very festive spread for your students.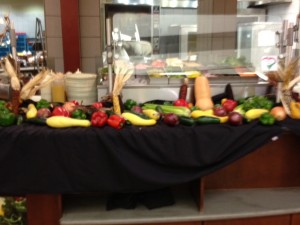 As you can see from Intern C's pictures, there was a lot of traditional holiday food choices and holiday decor.  C tells us that these pictures were taken around 4 pm, but the Pit was jam packed with students during the 12-1 timeframe.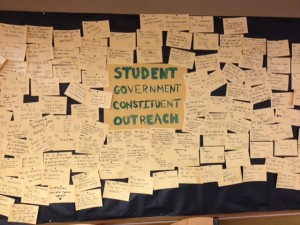 Student Government hosted a table in the Pit where students could write down things they were thankful for this year.  You can see some of those in the picture to the right.  Intern C reports that some of the responses were: my professors, Thanksgiving meal at the Pit, the Quad, my friends, family, etc.