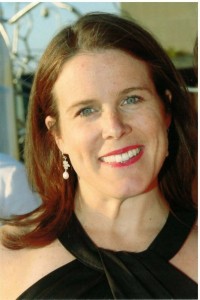 If you or your student have ever attended a major University event such as Convocation, a Voices of Our Time speaker, or Commencement, you may not know the people behind those fantastic productions.  Those events come off so seamlessly due to the efforts of a fantastic University Events team, and today's Meet a Deac is profiling Jennifer Richwine ('93), Assistant Vice President for University Events.  Learn more about how Jennifer helps create innovative and vibrant events for our students – and for you parents come Commencement time.
———————-
What is your official job title?
Assistant Vice President for University Events
How long have you worked at Wake Forest?
I came back to Wake Forest thirteen years ago, after living in Washington, D.C., working in sales, planning conventions for a non-profit trade association, and writing for a girls' boarding school.  All roads eventually lead back to Wake Forest for me.
In laymen's terms, what do you do in your job?
The Events team plans the major events for the University – Commencement, Convocations, Board of Trustees meetings, the Distinguished Alumni Awards Gala, Voices of Our Time speaker series, and all of the events at the President's House.  I spend most of my time thinking about what events we should do, how they complement and advance the University's mission, and how through events we can always present Wake Forest in the best light – to our students, alumni, parents, friends, donors, visitors, speakers, and the community at large.  I enjoy finding creative ways to ensure that through events we always build a deeper engagement between our constituents and the University.
Like me, you are an English major.  In what year did you graduate and tell me how you came to decide on that major?
I graduated in 1993 with a degree in English.  I came in convinced I was going to be a business major but decided that my passion was with English – have never regretted it for an instant!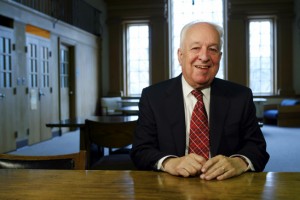 What are some of your favorite memories of your time as a student?
The smell of the stacks in the library (it's still there!), walking out of Ed Wilson's "British Romantic Poets" and "Blake, Yeats, and Thomas" classes in a trance, storming the basketball floor after a great win against Carolina, and hanging out in the Snack Pit in Reynolda ordering grilled cheese and watching the wheel-o'-butter spin.  [The Snack Pit was a fast food type venue in Reynolda Hall in the 80s and 90s; they made outstanding grilled cheeses by rolling the bread over a wheel of melted butter.  They were delicious.]
How would you characterize Wake Forest students?  What are some common attributes they have?
Wake Forest students today are much more scheduled than we were in the early 90's.  They have calendars and resumes that boggle my mind.  They are very passionate about causes, much more so than we were, and they think a lot more about the years beyond Wake Forest than we ever did.  They want to make a difference here and in the world.  The idea of Pro Humanitate has always run deep in our students and alumni, but now I think students come in with those beliefs and we nurture them and help them discover ways to serve in much more creative and broad ways than we ever did before.
What do you like best about working at Wake Forest?
I love being a part of an institution that has been important to me since my earliest memories. [Both of Jennifer's parents are alumni.] The people I have gotten to know, all across the University, have enriched my life in many ways.  And I love that the students who were here when I first arrived thirteen years ago are now adults who are living some pretty amazing lives, and I enjoy reconnecting with them through events.  They are wonderful reminders that what we do here makes a difference far beyond the campus grounds.
What advice do you have for students?
I always tell students to see their time at Wake Forest as a journey … not as a means to an end.  To go deep in their experiences, not so much broad, and to stop thinking about every experience as a resume-builder.  In my time at Wake Forest, my best moments happened in the "unplanned" so I tell them to plan for some unplanned time each day!
This is always my favorite part – the bonus round, short answer questions.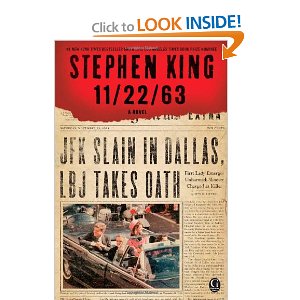 Book you're reading now: 11/22/63 by Stephen King – a time travel book about a guy who goes back in time to prevent Kennedy's assassination.
What music are you listening to these days: Mumford & Sons, Gomez, Joshua Radin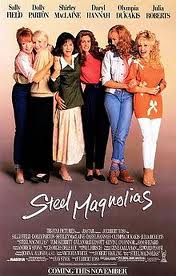 Favorite movie: Way too difficult.  I'll go with Steel Magnolias only because I've memorized the entire thing.  One of my many favorite lines:  "I do not see plays, because I can nap at home for free. And I don't see movies 'cause they're trash, and they got nothin' but naked people in 'em!  And I don't read books, 'cause if they're any good, they're gonna make 'em into a miniseries."
Websites you frequent:  cnn.com and people.com (oops – that might work for the next question)
Guilty pleasure: milkshakes, bad reality tv, and frequent pedicures for the event planner that spends 2/3 of her life on her feet.
Tell me something most people don't know about you: I'm terrified of trick-or-treaters … or anyone in a mask.  And I still haven't gotten over the fact that I wasn't born with rhythm.  And I love public speaking.