Main Content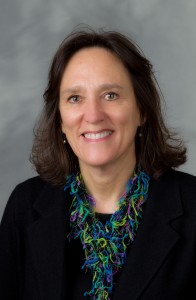 Today we are featuring an extra message on The Daily Deac, from Christy Buchanan, Associate Dean for Academic Advising.
————————————————–
Hello from the Office of Academic Advising!  I write this having just returned from the final event of our 2012 Orientation:  a lecture by Melissa Harris-Perry ('94), a Tulane Law professor and MSNBC commentator.  Be assured that it was not a talk advocating particular political views.  Rather, it was a fabulous interweaving of reflections on Ms. Harris-Perry's own journey as a student at Wake Forest and illustrations of the importance of young people to our democracy throughout history.  Ask your student about it.  Ask your student about the question she urged young people to ask, and ask repeatedly.  I hope each student took away an inspirational nugget or two.
In the question/answer portion, your students asked excellent questions – including some that could have been seen as sensitive or confrontational, but in a respectful way.  Ms. Harris-Perry gave thoughtful, respectful responses and expressed appreciation for their questions.  The interchange modeled exactly what we would have hoped: respectful dialogue about issues of critical importance to us all, respectful dialogue that helps us understand our differences.
At this moment when Orientation events are officially over, I find myself reflecting on the entire orientation period.  I thoroughly enjoyed meeting our new families in late August.  I am grateful for your enthusiasm, your questions, and your steadfast support of your students as they make this exciting transition.  I appreciated being able to share with many of you our ideals for providing a healthy environment where each student can explore, find his or her passions, and thrive both academically and personally.  Providing such an environment requires a partnership among many, including parents.
Please continue to encourage your students to be open to new intellectual pursuits, to talk to their professors, and to avail themselves of the many resources on campus.  These are messages that often need repeating.  Although the college years are important ones for your child's growing independence and self-responsibility, parents continue to be important influences.  Your young adult child will benefit from your listening ear, from knowing your values, and from having your support and respect as they make important personal and professional decisions.
We in the Office of Academic Advising remain ready and eager to help your student navigate challenges, and to join in celebrating their successes.
~Dr. Christy Buchanan, Associate Dean for Academic Advising
Recent Posts
August 5, 2020

August 4, 2020

August 3, 2020