Main Content
That's what beating Carolina feels like to Wake students and alumni.
Pure joy.  High energy.  Bliss.
And this game had the added drama of a late start due to a weather delay, and then the perilous end to the fourth quarter where the game might have gone either way depending on which team made the better play (or series of plays).
But we won.  And I have to tell you, beating Carolina feels like nothing else. Except maybe Duke : )  I think part of that has to do with the ethos of our school.  We are physically smaller in terms of student body size and the physical footprint of the campus.  And in years past, there has been a periodic sense of dismissal from sports pundits and other schools that "oh, it's just Wake Forest" – as if we could not compete at the highest level.  We may be quiet and understated, but know there's some fight in us.  Little Old Wake Forest has some fight in her.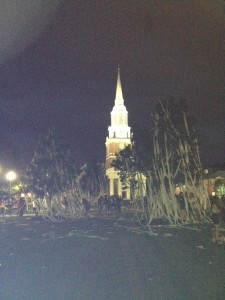 The Quad was well and duly rolled after the game.  One of our friends on the Wake Forest Parents page on Facebook sent me this nice shot.
I got here early this morning to see how it still looked.  The paper is in the process of coming down.  Our facilities staff gently pulls down what they can, and then they use leaf blowers to get it into piles and discard it.  Some of it stays in the trees for a while, til the next rain takes it down.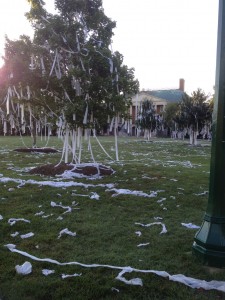 In our much greener world these days, some have expressed concern about waste, or harm to the trees.  Our Director of Sustainability had this to say about rolling the Quad.  In addition, I'd commend the Old Gold and Black piece because it tells from the student perspective just how cherished a tradition this is and why it is an important part of our close-knit community.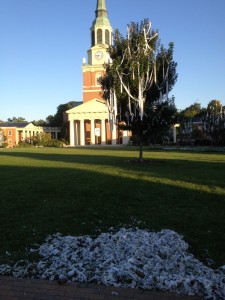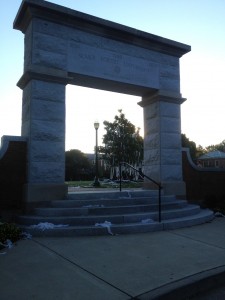 Recent Posts
August 5, 2020

August 4, 2020

August 3, 2020