Today is the start of Move-In Day and Orientation, and we welcome all of our new families to campus!
The Parent Programs office will be at the Campus Services and Information Fair from 8-4 pm in the Benson Center room 401.  Please be sure to stop by the Parent Programs table to pick up your tickets to New Student Convocation and to learn more about what our office does.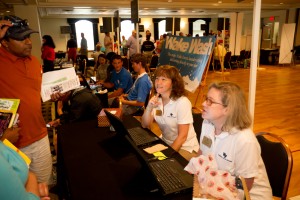 And if you are a reader of the Daily Deac or you frequent our Facebook and Twitter pages, please do tell us when you stop by our table.  We love to meet our e-friends in real life!