Main Content
If you are a golf fan, you will have seen that Wake Forest's own Webb Simpson ('08) won the US Open yesterday.  Wake Forest has a rich tradition of being a golf powerhouse (Arnold Palmer, anyone?) – so in a sense it is not surprising that we continue to produce great young players.  But it is always thrilling when one of ours wins it big, especially one so young as Webb.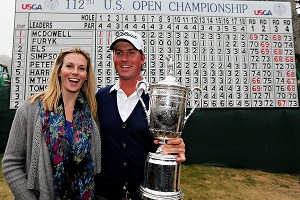 There are many good stories online about his win, but I particularly like this article on ESPN.com.  Webb's wife, alumna Dowd Keith Simpson ('07), is 7 1/2 months pregnant and managed to walk the course with him all week.
Wakeforestsports.com also has an article about Webb's win; read it here.  And if you haven't brushed up on your WFU Golf history lately, here's a nice summary of our prowess through the years on the men's side and a summary for women's golf as well.
GO DEACS!
Recent Posts
March 28, 2020

March 27, 2020

March 26, 2020