The report from the northeast side of campus this morning is that it is cool.  High today is only supposed to be in the low 50s, and it is going to be windy.  There are puffy cotton ball clouds in the sky and they are moving along at a pretty good clip even as early as 8 am.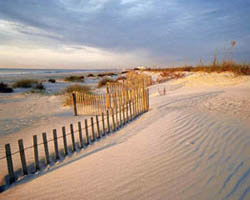 Classes end on Wednesday, May 2nd – a mere 9 days from now – and then final exams start on Friday, May 4th and run through Thursday, May 10th.  Following finals, there will be a long and steady stream of cars heading 4ish hours to our south and east to the various beaches of NC and SC.  Myrtle and North Myrtle, Holden, Carolina Beach, Ocean Isle and all places in between.  For those students who are seniors, they will take a week or so and soak up the sun and making the most of the final days before graduation.  They will arrive back the Friday or Saturday before Commencement, with tans (or sunburns) and sunglasses and a look that is somewhere between delight and shellshock at the prospect of graduation and The Next Step Forward.
But that's a long way away.  For right now, for most of our students, all they can think about is the next 9 days and finishing up with their papers and projects.  This is a very 'in the moment' generation of students.  So they'll press on with what they must, and pack for the beach just a few hours before they actually depart.