We're coming to the end of the week, and it was a beautiful one – hard to remember a prettier week on campus actually.  All the trees and flowers have exploded and it is absolutely magnificent.  The temperatures have been perfect – mid 70s, slight breeze, neither too hot nor too cool.  Lots of students studying outside, people are in shorts and t-shirts getting sun on the Quad or Davis Field, lots of frisbees, class outdoors, you name it.  Spectacular.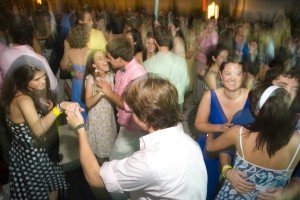 This weekend is Shag on the Mag, which is one of the highlights of Springfest.  The giant tent has been erected on the Manchester Plaza (aka Mag Quad) and soon it will be filled with students in sundresses and seersucker, or shift dresses and khakis, dancing away to beach music.  It is a wonderful campus tradition and much beloved by our students.  I hope yours go.  And for those of you who are regular readers of the Daily Deac, remember that Fridays are the best time to call your students and put in that subtle reminder of your presence.  Parental contact on Fridays is correlated to less risky behavior on the weekends.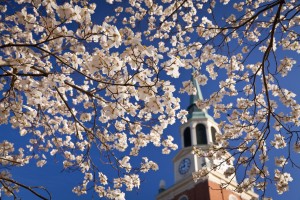 Finally, at 5:00 each day, the carillon in Wait Chapel plays.  The carilloneur has a lot of latitude in what he or she plays on a given day.  Yesterday, most likely in honor of the weather, they chimed out U2s "Beautiful Day."  Here is a link to the video for "Beautiful Day" – try to imagine hearing it on the carillon.