There was big, wonderful news on campus this past Friday.  Wake Forest has hired a new provost (chief academic officer of the university).  Our new provost is Rogan Kersh, a member of the Wake Forest Class of 1986 and one of our first Reynolds Scholars.  He studied at Wake Forest's Venice House (Casa Artom), and was a member of Omicron Delta Kappa honor society, Phi Beta Kappa, and Theta Chi fraternity.  He went on to be an outstanding teacher and scholar at NYU.
While I don't know him personally, I know of him through my years at Wake Forest.  Of the faculty and administrators I know well and respect, they are all thrilled – and their endorsement goes a long way.  I could not be more excited to have him come back to campus.  In his remarks to the campus after he was formally announced as provost, you could hear how deeply he understands Wake Forest's culture, and how much he respects the faculty who helped shape him as a scholar and as an administrator.  He has a lot of love for this place, and wants to make it even better.  I see many good things on the horizon!  More about Provost Kersh here.  Welcome home, Provost Kersh!
In other happy news, Wake Forest has a birthday coming up next week.  "Mother So Dear" (as sung in the alma mater) will be a youthful 178.  And for all our age, we still roll the Quad and have a lot of fun!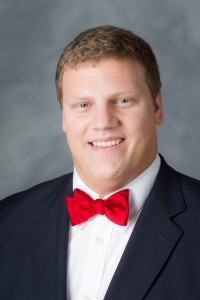 David Cox ('11), a past co-chair of the Traditions Council and now a Wake Forest Fellow, is helping to organize a week of festivities in honor of Wake Forest's birthday.  He's written a lovely piece on the main WFU web site, which I recommend to everyone.
"Wake Forest's birthday is like any other birthday: It is a time for celebration and reflection."  Please encourage your students to be part of the festivities!
And if you need to brush up on Wake Forest's history and traditions, you can read more here.