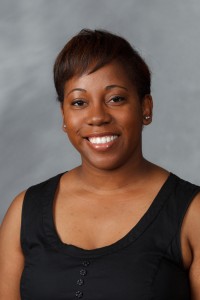 Because it's almost Winter Break for our administrators, faculty and staff, we're devoting the next week of the Daily Deac blog to more "Meet a Deac" features.  We hope you enjoy continuing to meet the talented and caring members of the campus community who work to make this a better place – and to help our students learn and grow.  Today we meet Tiffany Waddell ('07, '11 MALS), Academic Counselor, in the Office of Academic Advising.
——–
What is your official job title?
Academic Counselor, in the Office of Academic Advising
How long have you worked at WFU?
After graduating from undergrad, I spent some time in Washington, D.C. working as a Faculty Adviser for the JrNYLC Congressional Youth Leadership program, then returned in Fall 2008 to work as the Graduate Assistant in the Office of Student Development on campus.  I have been working at WFU as a full-time staff member since August 2009 as an Academic Counselor.
In laymen's terms, what do you do every day?
Currently, I work with undergraduate students and assist them with academic issues and provide advice and counseling regarding course selection, course loads, dropping and adding courses, and procedures for departing the University.  I also process all study abroad approvals and Dean's Certifications for the Office of Academic Advising, and work with various campus support services to create collaborative programming initiatives for students.  I also serve as "back-up" support to Faculty Advisers on campus, ready to answer questions and check in on students to offer extra support as a member of the advising infrastructure on campus.
But you are changing jobs soon, yes?
At the beginning of the Spring 2012 semester, I will be transitioning to a new role as a Career Counselor in the Office of Personal & Career Development.  I can honestly say that I have thoroughly enjoyed my time at Wake in each role I've taken on from student to staff!
How would you characterize Wake Forest students?
Dynamic.  Our students tend to be driven, genuine, creative people who come to college with much to offer the campus and global community.  Each of the students I have worked with over the years has been wonderfully unique, with a very rich personal narrative, perspective, and set of interests.
What advice would you give to students?
I think one of my favorite quotes says it best: "Until one is committed, there is hesitancy, the chance to draw back.  Concerning all acts of initiative and creation, there is one elementary truth, the ignorance of which kills countless ideas and splendid plans: that the moment one definitely commits oneself, then Providence moves too.  All sorts of things occur to help one that would never otherwise have occurred.  A whole stream of events issues from the decision, raising in one's favor all manner of unforeseen incidents and meetings and material assistance, which no man could have dreamed would have come his way.  Whatever you can do, or dream you can do, begin it.  Boldness has genius, power, and magic in it.  Begin it now."
Actively seek and find your passion(s).  Exhaust the resources available to you on campus.  Find a mentor (or two). Build (genuine) relationships.  Commit to what it truly means to be an intellectual, and a morally informed and engaged student and leader: Begin it now!
What do you like best about working at Wake Forest?
I truly enjoy working to assist students as they seek to learn and grow as both students and individuals.  I love working with other faculty and staff who genuinely care about the work that we are all involved in both individually and collaboratively.  The depth of community (both here on the Reynolda Campus, and with alumni around the world) is a robust, and very real thing.  It may sound cliche, but I have been blessed to learn, grow, and now work at a place that I can serve as a resource to students as they become young adults and establish their own voice, passion, and purpose in this world!
Like me, you are an alumna – a "Double Deac" with two degrees.  In what year did you graduate and what was your major?
2007 (BA Theatre), 2011 (MA Liberal Studies)
What are some of your favorite memories from your time as a student?
The Roots performing in Wait Chapel (2003); all of my best friends being within walking distance; too many professors to name; the campus introduction of Campus Grounds; awesome (and free) guest speakers; service-learning trip to Vietnam, late nights in ZSR; all things Theatre & Dance!
Optional, completely frivolous questions:
Book you're reading now: The Art of Possibility, by Rosamund & Benjamin Zander.
What music are you listening to these days: I listen to a lot of different types of music, but in heavy rotation right now: Adele "21," Beyonce "4," Drake, "Take Care," and anything by Rihanna, Goapele, Kate Nash, Bjork, Ledisi, Sade, or Res.
Favorite movie: This is a hard one! May I pick three? Matilda, Brown Sugar, and The Notebook.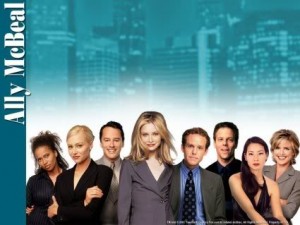 Websites you frequent: Netflix.com (I don't have Cable!)  "Lie to Me," "Ally McBeal," and "Law & Order: SVU" are a few of my favorite shows.  Also, Twitter, the Huffington Post, and Ted.com.
Guilty pleasure: Beef Jerky
Favorite place to be on campus: Upper-Quad in late Spring.  It's beautiful!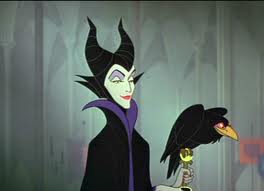 What most people don't know about you: My favorite villain is Maleficent.