————————————-
As Associate Director of the Learning Assistance Center and Disability Services, what exactly do you do?
In the Learning Assistance Center, we are committed to helping students improve their academic performance through a variety of academic support services, including our peer tutoring program and individual academic coaching. For example, not only do I meet with students who are interested in improving their time management and test taking skills, but I work closely with our tutor coordinator to administer our successful peer tutoring program, too.
In addition, the LAC is responsible for coordinating services for students with documented disabilities, including learning disabilities, ADHD, mobility, and sensory impairments. At many colleges and universities, disability services exists as its own individual office. At WFU, however, it's only part of what we do. I prefer our model because it's so comprehensive – we work with all WFU students to help provide opportunities for academic success.
How long have you worked at WFU?
This is my 15th year working in the LAC. It was my first job out of grad school, and I only intended to stay for 2 years!  Not only has WFU been a great place to work, but I met my wife (Amy Shuman '99 MAEd) here, too.  She is a counselor and Assistant Director of the University Counseling Center.
What is your favorite course to teach?
I'm lucky to have the opportunity to teach. I love being in the classroom. I teach one course, Psychology 100: Learning to Learn, with the director of LAC. Our course is designed to convey a variety of effective study, organizational, and learning strategies in a class atmosphere that enables the students to personalize and integrate them into their own approach to college level learning. It's a very interactive course, and I believe the students learn a lot about how to be successful at WFU.
How would you characterize Wake Forest students?
High achieving, compassionate, and intelligent.
What advice would you give to students?
Focus on making a smooth transition to college life – it's a bigger transition than most students anticipate. Students seem to take too many hours in their first semester or they seem to take on too much too quickly. What's the rush? It's much better for a student to do well with 12 hours in their first semester and have a smooth transition to WFU than to take 16 or 17 hours and struggle to connect with the larger campus community. Also, students shouldn't hesitate to ask for help. We have excellent support services for students. Finally, get to know your professors – it makes the learning more meaningful.
What do you like best about working at Wake Forest?
I'm lucky to have a lot of variety in my work. I divide my time among several responsibilities, including working individually with students, providing workshops, teaching my class, consulting with other faculty and staff, supervising my graduate counseling assistants, and meeting with prospective students and families.  And, by the way, it's an absolutely beautiful place to work.
Here come the bonus questions!
Book you're reading now: I just finished Cutting for Stone by Abraham Verghese and The Big Year by Mark Obmascik. Loved them both. I've got a stack of "must read books" from my mom (a voracious reader) in my room from which to choose the next one. I'll keep you posted, but it's probably time for a mystery or thriller.
What music are you listening to these days: I'm definitely in a throwback jams phase. A Tribe Called Quest, Digable Planets, The Fugees, SWV.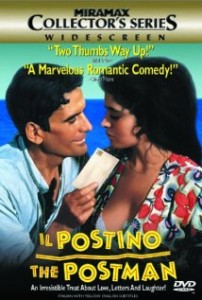 Favorite movie: Il Postino
Website you frequent: Yahoo! News
Guilty pleasure: Fried foods. And love songs from the 1970s. "There's a warm wind blowing, the starts are out, and I'd really love to see you tonight…"
Favorite place to be on campus: The atrium in the ZSR Library. Whenever I have the chance to give a tour of campus, it's always the first place a go. It's such a great space.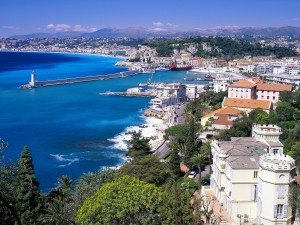 What don't most people know about you:  After graduating from college, I moved to France for a few months where I chauffeured and translated for two Americans throughout the south of France. I house sat their villa on the Riviera, too.