Today we have a guest interviewer for Meet a Deac.  Rosalind Tedford, Director for Research and Instruction in the Z. Smith Reynolds Library, is turning the tables and asking the questions of Betsy Chapman, Director of Parent Programs and editor of the Parents' Page.
—————————
Let's do the formalities first: you and I are dear friends and we lived together in grad school, so I already know most of this.  But someone ought to interview the webmistress of the Parents' Page, right?
What is your official job title?
Director of Parent Programs
How long have you worked at WFU?
Almost 13 years.  I wanted to work at Wake after completing my Master's degree and was *this* close to a job on campus but didn't get it.  I worked for 5 years on the outside, then came back in 1999.  I began work as the Director of Alumni Programs, doing on-campus events like Homecoming and working with our Alumni and Parents' Councils.  In 2007, we split the Alumni and Parent offices and I worked solely with alumni, then was thrilled to come back to work with parents in 2009.
Tell me what you do on a day-to-day basis.
I maintain the Parents' Page of the WFU web site, including writing the Daily Deac blog, Wake Forest Parents Facebook and Twitter accounts. I am fortunate to collaborate with a lot of amazing people and departments all over campus to find information we think parents might want or need, or to provide assistance to families.
My office works with our Parents' Council (WFU's parent volunteer board) and coordinates the New Student Receptions for incoming first-year students.  We are also responsible for parent fundraising for the parents' campaign of the Wake Forest Fund (parents, please make a gift this year!)  Finally, I am an academic adviser to freshmen and sophomores (or any other students who find their way to me), which I love!
Like me, you are a "Double Deac" with two degrees.  What did you study?
Class of 1992 – double major in English and French; MA in English here in 1994 (my thesis was on James Joyce).  I think in my heart I am more an Edwardian than a Joycean; I love E.M. Forster and had done my senior year Honors in English thesis on his works.  As a grad student I guess I felt like I ought to tackle something perceived to be more serious, and it was wonderful to work with my thesis advisor, Scott Klein, a remarkable scholar of Joyce (and one of the most learned men I have ever met).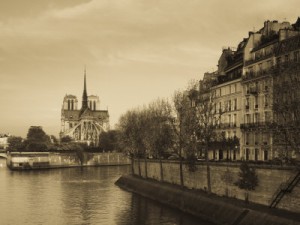 What are some of your favorite memories as a student?
The Love Feast, spending time in Reynolda Gardens, our remarkable men's basketball team of the early- to mid-90s, Ed Wilson's "British Romantic Poets" class.  Pretty much my entire semester in Dijon, France in the fall of 1990.  My best friend was there too, which made it that much better.  Some of my best memories were of us in Paris for a week, stomping around the city like we owned it.  Hemingway's "moveable feast" thing applies.  Finally, one of my dear friends and I sat on the steps of Wait Chapel the night before Commencement just looking at the tent and the chairs at twilight, and it was so beautiful.
How would you characterize Wake Forest students?  How are they different from your time as a student?
Definitely more volunteer oriented than my class was.  Today's students are thinking about changing the world for the better.  They are better traveled physically, but seem to me to sometimes be less worldly emotionally.  They are busy all the time – I get the sense today's students don't want to have any 'dead time' in their schedules.  I lament that they don't appear to "date" any more – the longterm relationship seems to be rare, and that's a shame.  This is a beautiful campus for being young and in love.
What advice would you give to students?
One of the best pieces of advice I ever got was from my French host mother in the Dijon exchange program.  She was a psychologist and talked about "being comfortable in your own skin."  Know what you are, and what you aren't, and then be that person!  You can't spend your life trying to guess what your friends/parents/love interests want you to be.  Be authentic to yourself, and the people who are meant to be with you will find their way to you and will love you just the way you are.
What do you like best about working at Wake Forest?
The people, hands down.  True Wake Foresters are bright and principled and good to the core.  I have unfortunately been here during campus emergencies (like the sudden death of our beloved Dean of Admissions, Bill Starling, or 9-11) and have experienced personal losses while working here, and Wake Forest circles the wagons like no other.  I realized during one of those crisis moments that in times of trouble, these are the people I want near me.  And when things are normal and good, these are still the people I like best!  I am blessed to work with a lot of different departments and have such great colleagues all over campus.
And now, a bit of fun!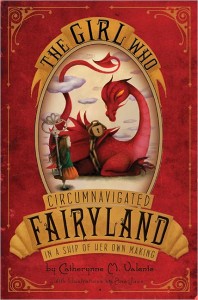 Book you're reading now: The Girl Who Circumnavigated Fairyland in a Ship of Her Own Making.  I am a hopeless romantic.  Right now I am rediscovering my love of fables and fairy tales.  I think everyone should read The Alchemist.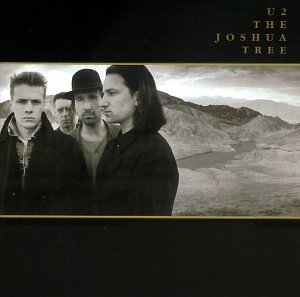 What music are you listening to these days:  U2 always.  Frank Sinatra, Muse, The Black Keys, the blues, Radiohead.  I go in streaks. I've also been listening to iconic songs and trying to get all the different versions of them.  My Spotify has a ton of "Blue Moon"s sung in different styles.
Favorite movies: A Room with a View, The Usual Suspects, The Godfather I and II, This is Spinal Tap.  There's a rumor I've done the Twilight marathon with certain friends on campus, but that is unconfirmed 🙂  I can neither confirm nor deny that rumor!
Websites you frequent:  a private online community for moms with children born at the same time as my son; Facebook; The Washington Post, The Daily Beast, The Awful Truth, LaineyGossip.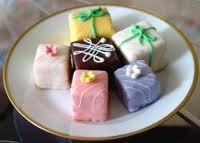 Guilty pleasures:  Francophilia, red wine, petit fours, celebrity gossip

Favorite place to be on campus: Sitting on the balcony of Reynolda Hall overlooking the Quad, walking on the Quad barefoot right before Commencement when the grass is like a soft green blanket.  And you were in our wedding, so you know that my husband and I married in Wait Chapel; that obviously is a very special place for me.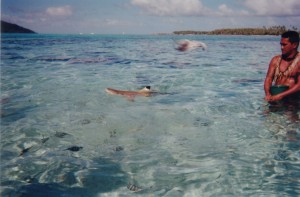 What most people don't know about you: I swam with black tipped reef sharks once (see pic).  I was the first person off the boat and into the water.  I do have my fools rush in moments.