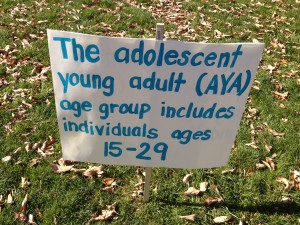 Yesterday on the Quad there were a lot of hand-painted signs on the campus with facts about young adults and cancer diagnoses, research and treatment.  I am putting a sampling of the signs in this post.  I am not sure if this is part of a coordinated campus effort for Brian Piccolo, or if there is a specific 'awareness week' or something like that.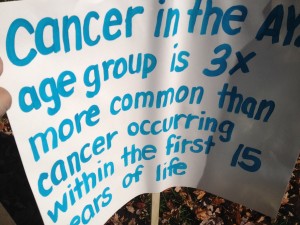 Also on the Quad were some signs posted with interesting looking symbols. To my mind they look like the old Soviet hammer and sickle, and one looks like claw marks?  No idea what they mean, but will ask some of my more intrepid younger colleagues if they can decipher.  They have the mysterious signature of "Ghostlight Productions" at the bottom of the signs.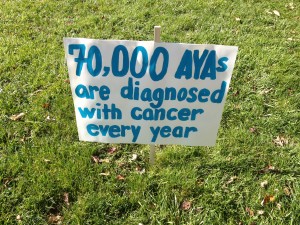 Finally, we are starting to see signs for other campus events.  There's one below for a sorority social, which will give girls a chance to meet some of the sisters before rush starts, and one for a contest to design the Springfest t-shirts.