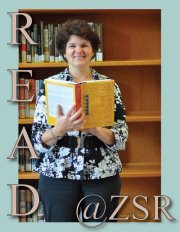 In 2011, the Z. Smith Reynolds Library was named the winner of the ACRL Excellence in Academic Libraries award in the university category. The award is given annually by the Association of College and Research Libraries to recognize the accomplishments of librarians and library staff as they come together as a team to further the educational mission of the institution.  (In the library world, winning this award is akin to winning the Superbowl or the Oscar for Best Picture – it's a huge deal).  Today's Meet a Deac features Mary Beth Lock, one of our outstanding librarians.
—————————–
What is your official job title and what does it entail?
Director of Access Services, Z. Smith Reynolds Library.  I oversee the operations of the Access Services department in ZSR.  Access Services includes Circulation, Interlibrary Loan, Course Reserves, Stacks Maintenance, the Media Desk (ie. DVD desk), ZSR Delivers (our delivery service for faculty) and Offsite Storage.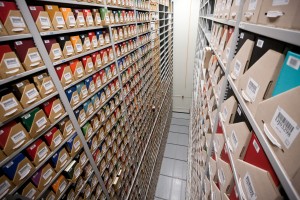 Much of my job is in making sure that the needs of the students and faculty are being met.  If there is a problem with our services, it's my job to fix it.  If there is an innovation that we think might better allow us to meet those student needs, it's my job to investigate it.  Lest you think it is all glamor and ease, though, if there's a leak in the ceiling or a problem in the restrooms, that's my job to investigate too!
How long have you worked at WFU?
I've worked here since November of 2007, just over 4 years.
What is your favorite course to teach?
I co-teach two similar classes, LIB100, Accessing Information in the 21st Century, and, LIB220, Science Research Sources and Strategies. I enjoy teaching both classes because it allows me to share what I know about finding the right information, being an effective researcher, and saving time in the process.
How would you characterize Wake Forest students?  What are some common attributes they have?
Wake Forest students are very hard workers and they have very high ideals.  They also have very high standards, which keeps those of us in the library on our toes!   The library works hard to keep ahead of the students' rising expectations.  It's invigorating to work in this environment, serving a student body that pushes us to provide always greater service.
What advice would you give to students?
Study hard.  Don't leave those papers to the last minute.  Come to the library because we're here to help you.
What do you like best about working at Wake Forest?
The collaboration with the staff in the library enables us to get so much done.  There is always creative energy in this place and it pays off in the ways we can provide greater service to the students, faculty and staff.  Everyone here truly lives the ideal that "it is not about us, it's about them."  It's amazing how freeing that can be, and how much you can get done when you have creative thinkers around the table.
Now to my favorite – the fun questions!
Book you're reading now:  The Shallows: What the Internet is Doing to our Brains by Nicholas Carr  (non fiction) and The Kalahari Typing School for Men by Alexander McCall Smith.  (fiction, part of the No. 1 Ladies Detective Agency series).  I am always reading one of each because sometimes I just feel like fiction and sometimes I don't.    Both of these books are in ZSR's collection and I highly recommend them!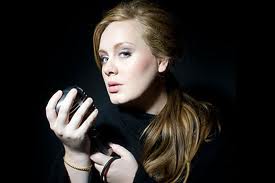 What music are you listening to these days:  I have pretty eclectic tastes, from ABBA to Motown to John Mayer to world music to Adele.  My most recent musical acquisition is Glee v. 4.
Favorite movie:  Either Star Wars (the original) or Casablanca.
Website you frequent:  Probably ZSR's website.  Or Facebook.
Guilty pleasures:  Glee.  Chocolate.
Favorite place to be on campus:  Walking around it when the weather is fine in spring or fall.
What don't most people know about you: I like to sew and at one time I was volunteering my time with my son's high school drama club sewing costumes.  I still pull out my sewing machine every Christmas since I have to give away something homemade to everyone on my Christmas list.