What is your official job title?
Associate Dean for Academic Affairs and Associate Professor of Worship and Ministry Studies
In laymen's terms, what do you do at WFU?
I teach worship courses, my favorite responsibility, and advise our chapel committee (and some other committees too).  As academic dean, I am responsible for curriculum policies, registration practices (in collaboration with the registrar), student advising, and mentoring adjunct and junior faculty.
How long have you worked at WFU?
This is my 12th year. I started work at the Divinity School the first year the Divinity School enrolled students. I was part of the "inaugural" group, I guess.
What is your favorite course to teach?
Next semester I am teaching the following course. I am very excited about it.
Preaching and Worship in Sacred Time: A Multi-Faith Perspective (Spring 2012)
Pastoral leaders today prepare for weekly worship in contexts where worshippers regularly encounter people in their workplaces, schools, and communities who observe contrasting religious calendars. Because the Christian calendar remains dominant throughout the U.S. (e.g. Christmas is a national holiday and many school vacations are coordinated with Holy Week and Easter), pastoral leaders have an opportunity and responsibility to encourage their communities to understand when and how other religious traditions observe and celebrate their holy days. This course invites students into a greater awareness of the Christian calendar as it exists alongside other religious calendars, particularly the Jewish and Muslim religious calendars. The course will enable students to experience non-Christian faith traditions as guests in local non-Christian worship contexts. To experience the hospitality of other communities and to reflect on that experience is an important dimension of learning what it means to extend Christian hospitality.
You're an alumna of Wake Forest. In what year did you graduate and what was your major?
I graduated in 1984 and majored in Religion.
What are some of your favorite memories as a student?
Pizza and chocolate late at night while studying for an exam, walking on the Quad, Religion professors.
How would you characterize Wake Forest students?  What are some common attributes they have?
My students are bright, creative, and energetic. They are passionate about the vocations to which they have been called and are eager to become skilled ministry practitioners. The most striking shared attribute of Divinity students, in my view, is their desire to do their part in making the world a better place in which to live, work, and play.
What advice would you give to students?
Wake Forest is a wonderful university. You will find here professors who care about your aims and pursuits and who are willing to journey with you for a portion of your vocational journey. Study and classroom work are, of course, primary reasons for coming to WFU. However, this community also supports many other activities–sports, volunteer opportunities, the arts, etc.–that are both fun and important to discovering what it means to be a human being living at this particular moment in our world's history. Study hard but take time to enjoy all of what it means to be part of a liberal arts learning community.
What do you like best about working at Wake Forest?
The WFU community keeps me here–students, staff, faculty colleagues.
And just for fun, a few frivolous questions:
What music are you listening to these days:  Bluegrass and folk
Favorite movie: Get Low
Website you frequent: Facebook
Guilty pleasure: Chocolate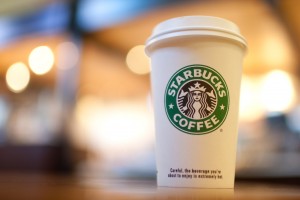 Favorite place to be on campus: The Bookstore, sipping coffee
What don't most people know about you: I love to cook and make a mean "admonition coconut cake"