Main Content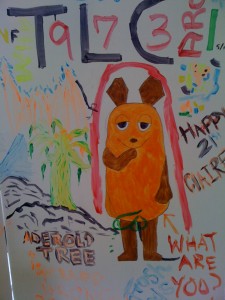 The Graffiti Wall is a tradition during finals week.  It's set up in the atrium of the library, with containers of paint and brushes, and students are encouraged to express themselves and let off a little bit of pre-exam stress.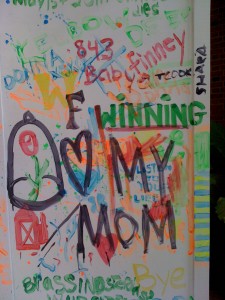 Graffiti runs the gamut.  There's drawings and artwork, fond verbal farewells to classes the artist doesn't like ("See ya, art history!"), the occasional prank ("Call [name] at [cell number]"), a pre-Mother's Day expression of love, and even a nod to Charlie Sheen ("WINNING").  As you might imagine, there were some graffiti posts about Osama Bin Laden, which are a bit too earthy for reprinting here.
Here's a few shots of the Graffiti Wall as of this morning.  There were about 10 students studying at the tables in the atrium, and most of them looked at me quizzically about why I was taking pictures.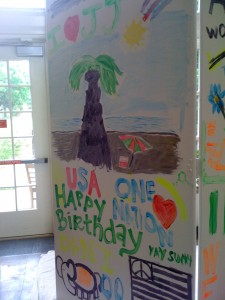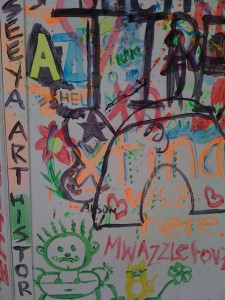 Recent Posts
August 12, 2020

August 11, 2020

August 10, 2020