Main Content
Today is the second Campus Day for Accepted Students, and so we'll welcome another 400+ families to campus so their accepted students can either rejoice in their decision to attend or get one last look at Wake Forest (and their remaining options) before finally committing.
It's been a little cooler this week on campus, but some intrepid students were able to find a great way to pass some time by playing frisbee.  Normally this sort of thing goes very well on the main Quad (Hearn Plaza), but as you can see from the shots below, these guys decided to work the area between Tribble and Benson where the chain-people live.  And if you aren't familiar with these works of public art on our campus, here's a link to their origins.
Happy weekend, everyone!  Go Deacs!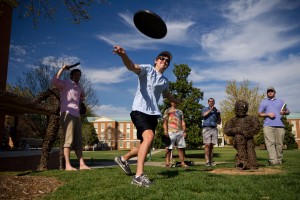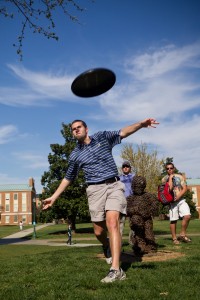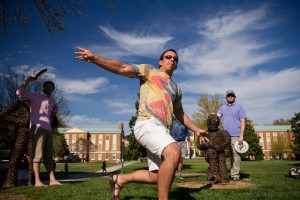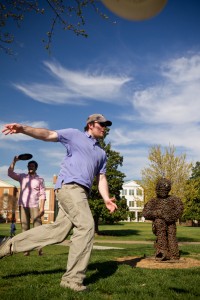 Recent Posts
August 5, 2020

August 4, 2020

August 3, 2020