There is no doubt about it – this generation of students is much 'greener' than its predecessors. Our students have a deep and growing interest in sustainability – everything from recycling to smart use of energy and land resources to promoting local farming and organic products.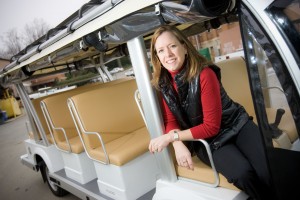 Wake Forest has a thriving sustainability office, led by DeDee DeLongpre Johnston, Director of Sustainability.  Her office works with student volunteers and interns on a number of sustainability projects across campus.  DeDee was interviewed last month for CNBC on a story about how businesses can introduce more sustainable practices.
The Sustainability web site at Wake Forest provides a calendar of activities students can engage in, as well as articles, events and other tips for a greener life.    On the "Get Involved" page for students, there is information on voluntetering for the campus garden that grows food for the Campus Kitchen project, the chance to get on "Green Teams" and more. 
If your student wants to get involved, push them toward this wonderful office!