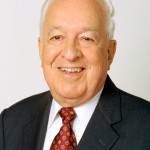 On January 27th, Wake Foresters in the Charlotte area spent an evening with "Mr. Wake Forest" Ed Wilson ('43), Provost Emeritus, Andy Chan, Vice President for Career Development, and Maria Henson ('82), a Pulitzer Prize winner and associate vice president and editor-at-large at Wake Forest.  They were in Charlotte for a panel discussion on how faculty members have long served as mentors to students and how this continues to serve as a core mission of Wake Forest.
Elizabeth Voelker ('07), Assistant Director of Young Alumni Development and Parent Giving, attended the panel discussion and serves as today's Daily Deac guest blogger.
————————————————-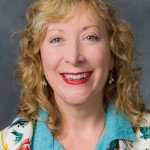 Under the thoughtful moderation of Maria Henson, a full theater in Charlotte was completely enraptured by two men who embody Wake Forest's values: friendliness and honesty. Dr. Ed Wilson drew detailed pictures from his history about the intimate mentoring culture at Wake Forest and Andy Chan painted a colorful future with his plans to engage and equip the many personal influences on and around the student body.
Members of the audience asked about a wide range of topics.  All questions were answered with the care and thoughtfulness of long-time mentors.  Here is a sampling: 
What type of career support is available for liberal arts majors?  There is career support through well-equipped faculty, educated parents and a robust Office of Personal and Career Development (OPCD).  There are new tools such as personal inventories and the OPCD is creating new courses and encouraging experiences like summer internships to assist liberal arts students.
What was Dr. Wilson's favorite personal memory of a past president?  He had a memorable trip to find a study abroad house in Venice, Italy with President Scales.  Ultimately the University secured Casa Artom on the Grand Canal of Venice, which has been home to generations of students.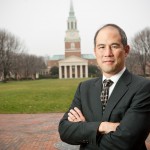 What are Mr. Chan's thoughts on the future of the job market?  He shared his insights on an increase in education and healthcare employment and said students need to be proactive in their career search and utilize OPCD to help support them.
How is the health of Maya Angelou, Reynolds Professor of American Studies and poet?   Dr. Angelou is aging but still teaching.
At the end of the discussion, many of those in the audience stayed late to connect with Maria Henson, Andy Chan, and Ed Wilson over coffee and dessert.  It was a wonderful Wake Forest evening.