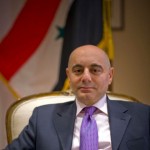 This Thursday, your students have the opportunity to hear from Imad Moustapha, Syrian Ambassador to the United States.  He will lecture on "Prospects for Peace in the Middle East: A Syrian Perspective" from 6-7:30 in the Annenberg Forum in Carswell Hall. A reception for Ambassador Moustapha will be held at 4:00 p.m. in the lobby of Tribble Hall.  This is a rare and unique opportunity to hear from an ambassador, so please urge your students to come to his lecture.  Few would argue the importance of the Middle East in the global political realm, and your students can hear first-hand from a true expert in the region. His blog is online.
On Saturday, the campus will celebrate the Year of the Rabbit in a traditional Chinese way.  From 1:00 p.m.-3:00 p.m. on Saturday there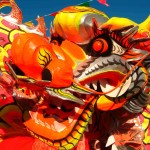 will be performances featuring the lion dance, Chinese traditional musical instruments, Momentum Crew, violin and more  in Lower Scales.  From 3:30 p.m.-5:00 p.m. a dumpling making "short course" will be held in Davis Lounge.  This is another way for students to broaden their knowledge of other cultures.
Also on Saturday there is a wonderful opportunity for campus engagement and plain old fun.  Student Union is featuring aWake All Night in Benson and Manchester Plaza (the Mag Quad) from 10:00 p.m. to 2:00 a.m.  This is a campus tradition for all students – Greek and non-Greek, athletes and Chess Club – everyone is welcome!  It features carriage rides, a ferris wheel, the movie Paranormal Activity, make your own monogram, food, music, great raffle prizes and more.