I periodically receive email updates from the Volunteer Service Corps (VSC), which is the organization on campus that helps direct students in their volunteer efforts, both on and off campus. They have a number of programs available in the coming months and I wanted to make parents aware.
If your student is service-minded, or if he or she is looking to find his/her niche on campus and meet other great students, these are ways to plug in to community life at WFU.  Here are the opportunities from the VSC email: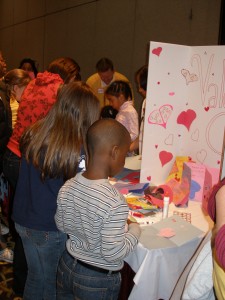 MLK National Day of Service – January 15, 2011 on Campus!
Did you have fun escorting kids around during Project Pumpkin?  If you said yes, you have a second fantastic opportunity to do so during the Martin Luther King Day of Service, this January 15th from 9:30-11:30, in the Benson University Center.  This year, kids will be coming onto campus and we need about 50 escorts to team up with them to take them around to all the fun activities.  See the full details about this great event below:
Details about the event:  The Martin Luther King, Jr. National Holiday and Day of Service promotes Dr. King's ideals about serving others, equality and non-violence. On Saturday, January 15, 2010, please join us for a Read-In event at Wake Forest University in Winston-Salem, NC. The Read-In promotes literacy and service to children ages 4-10. Each child will be given at least one donated age appropriate book and one new civil rights themed book to keep. Please help us make this a day on instead of a day off.
Escort Details:  As a volunteer for this opportunity, you will work with 1-2 children as a guide for 2.5 hours the day of the event. You will guide the children through each of our "service" stations and help them create letters to the troops, Valentine's Day cards for seniors, watch a short film on the civil rights movement, make a banner about their dreams for their future and so on. In addition, you will guide them to a reading station where you and the child will read a book together. The child will then receive two books from reading station leaders.
To volunteer, please register at this link by January 7th and attend an orientation:Click MLK Reading and Service Buddy to escort!  Please contact Kendra Paisley at volunteer@nullwfu.edu with any questions!
Join the Pro Humanitate Honor Roll and Be Recognized for your Commitment to Service!
The Pro Humanitate Honor Roll is a brand new service tracking and service recognition program.  The purpose of the program is to recognize students who most realize Wake Forest's motto, Pro Humanitate and to reinvigorate the spirit of the motto by truly celebrating what it means to our university.   The program is open to all undergraduate students.  In order to be eligible for the Honor Roll and the Pro Humanitate awards, you must track your service hours using the Honor Roll's on line system.  Learn how to join the program and start tracking your service using this link.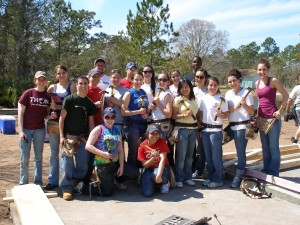 Don't Want  A Normal Spring Break? WAB (Wake Alternative Break) is for you!
Make a difference this spring break by volunteering with WAKE ALTERNATIVE BREAK!  A list of 2011 Destinations and Application are available online.  Please contact Kendra Paisley at paisleka@nullwfu.edu  if you have any questions. Applications Available TOMORROW [December 1st]!