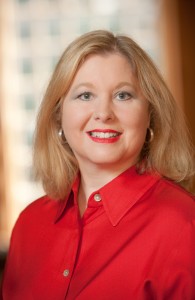 Today your students have a wonderful opportunity to hear from Dr. Mary Dalton ('82), Co-Director of the Documentary Film Program (DFP) and Associate Professor of Communication.  She will be speaking today at 3 p.m. in room 204 of the ZSR Library on "The Hollywood Curriculum."
The second revised edition of Dr. Dalton's book THE HOLLYWOOD CURRICULUM was published in July 2010. In this lecture, she will draw on her analysis of over 165 films (primarily Hollywood films) released over the last 80 years to discuss how popular representations of teachers and teaching interface with education theory and practice.
Around Halloween, Dr. Dalton did an interview on horror films and their popularity. Read more here.  She is an outstanding resource for students interested in films, and I hope there will be a strong showing for her lecture.